A Merger and a Whole Lot More
Josh Jensen fills new role as Vice President for Enrollment and Communications
September 12, 2017
Josh Jensen splits his week between the Boyer and Penrose houses. Two days at the former, three at the latter. His movement across campus is the most visible change since the merger of the Communications and Admissions departments.
Jensen has been with the college for just over a year now. He arrived as the Vice President for Communications and Public Relations; a cabinet level position. "In this office, we are responsible for everything from interacting with the media, to building the college's website, to making admissions publications, to producing the Whitman magazine," Jensen said of the Communications Department. "We are the public face of the College."
All those are still responsibilities of the Communications Department. Since the merger, however, their mandate has broadened. The marriage of the two departments saw Jensen appointed to the newly created position of Vice President for Enrollment and Communications, now leading both the Admissions and Communications Departments. Hence his weekly trips between Penrose and Boyer.
Jensen is soft spoken, with a passion for music. As an Undergraduate at The University of Hartford, he studied Music Education before entering an MBA program at the MIT Sloan School of Management. He has worked in Collegiate Administration since 2007, when he was in the Boston College Communications office while completing his PhD. He then moved on to Connecticut College; a small private institution in the North East with 1,900 students. It was in Connecticut that Jensen developed a passion for the liberal arts. "The liberal arts are about building a foundation for life that can carry you through your first years out of school, but then further. Both from a career perspective, but also as a member of society." Jensen also noted the difficulties that liberal arts institutions face in the modern Collegiate application process.
"In the kind of work that I do, we are living in a really challenging moment where people feel as though they want an immediate payoff." Jensen continued, "I think [the liberal arts] is a much richer model, but it's not a very linear model. I think today, with all of the noise outside of the classroom, and with so much financial insecurity, it can be tough for campuses like ours…  There is a real questioning of the value of the liberal arts."
The merger was announced via email, on August 18. The email, received by the entire Whitman community, was addressed from President Kathy Murray. In it she described "changing demographics that have made recruiting and enrolling new students more challenging for Whitman and other colleges like us across the country."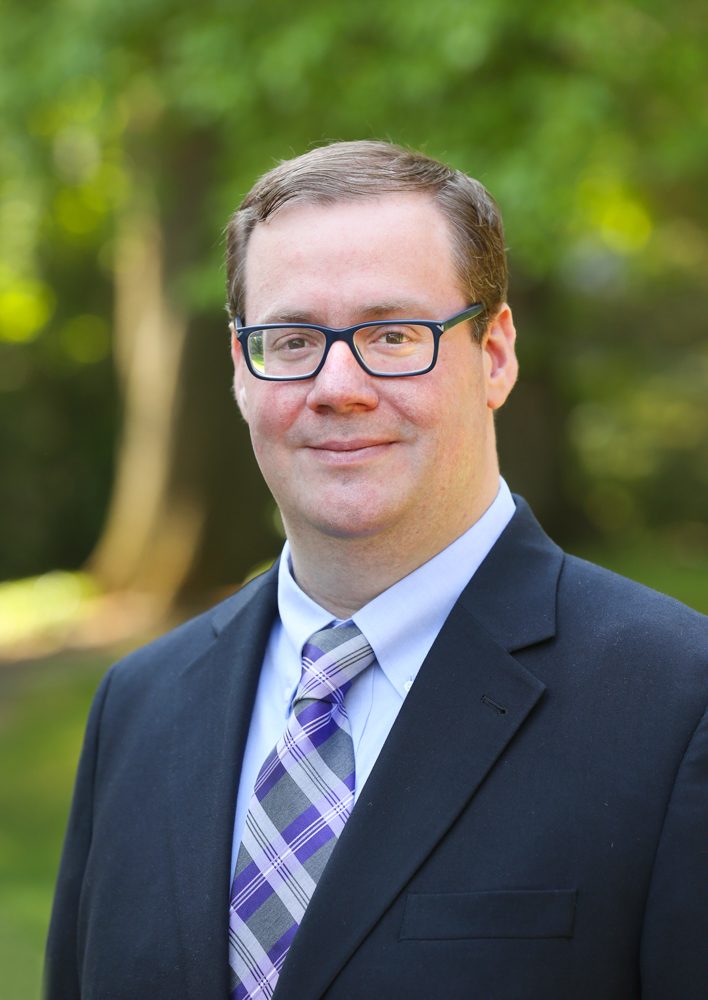 Jensen reiterated this point. "The truth is, we are at a moment when, for the first time in many decades, there are fewer students graduating from high school than in previous years. For the first time, we can't count on more folks being in the pipeline to go to college." But that is not the only shift that is making recruitment more challenging for Jensen and the rest of his staff.
The proliferation of the Common Application means that students are applying to more schools, and they are being admitted to more schools. "15-20 years ago students were applying to just a handful of institutions. Now we hear stories of students applying to a dozen schools or more, and it's impossible for us to know which of the students in the pool think Whitman is a top choice, and how many have Whitman as a backup," Jensen explained.
Director of Admission Adam Miller echoed Jensen's comments. "Enrollment challenges are common throughout the nation right now. More students are applying to more colleges. So much of what we do is trying to predict how many students we need to admit in order to get the right class size. I think that becomes more challenging as more applications are out there."
These "shifting demographics" were also present in the College's Strategic Priorities document. Recently approved by the Board of Trustees, the Strategic Planning Committee (a group consisting of President Kathy Murray, Chair of the Faculty Melissa Clearfield and Vice Chair of the Board of Trustees Nancy Serrurier, among others) has been drafting the Strategic Priorities document since 2015. The document is intended "to guide the College's efforts over the next five to seven years." The introduction to the document includes a section which reads:
"At Whitman we face a higher education landscape that has been transformed by this changing world. The United States is increasingly diverse along racial and ethnic dimensions, which changes our understanding of what our campus population can and should look like… And perhaps most challenging, economic and employment uncertainty has led many to preference skills-based training that delivers immediate job prospects over the liberal arts education designed to offer a breadth that prepares students for lifelong personal and professional fulfillment."
Jensen sees the merger of the Communications and Admissions Departments as one way to address this disconnect. "We are on social media, and we do our best to tell our story there. But for a school like Whitman, it's more of a challenge to do that." Jensen continued, "We are busy trying to figure out how to condense that message. Our hope is that this short message can interest someone enough to spend more time with us."
By formalizing an already intimate connection between the two departments, Jensen hopes that the College can better express what makes Whitman unique to prospective students. The challenge, says Jensen, "is to figure out how to most clearly and compellingly tell our story."
But this is not merely a change in marketing tactics. This administrative shift plays into a larger trend, enumerated most explicitly in the Strategic Priorities document. Central to the document are five tenets that will be the guiding forces for the College moving forward. "Connecting to life after Whitman" is the fourth tenet, and it speaks most directly to the challenges Jensen described.
The section is dedicated to the careers that the College hopes Whitman students will pursue upon graduation. "Students will be able to draw on the support of Whitman's robust alumni network through multiple programs and avenues. This work must help them develop the acumen needed to successfully transition from life at Whitman to life after Whitman, and translate their Whitman education into a compelling narrative for their future."
Jensen was supportive of the message. "I think Whitman is working very hard to help our students understand how to take a Whitman education and go out into a world that is built on sound-bytes, that is very linear and that measures things in primarily financial terms. We want to help our students have a successful transition into that world," Jensen said.
These shifts are designed to cope with the changing landscape of higher education that Jensen laid out. They do, however, seem to come into conflict with some of the foundational principles of Whitman College as an institution of the Liberal Arts.
Released on April 7, 2010, the Academic Planning document titled "Building on Excellence," outlines the faculty's understanding of the Whitman education. The document is, of course, nearly seven years old, but when written it was passed unanimously by the Department chairs and without objection from the rest of the faculty.
"The purpose of a Whitman education is not, first and foremost, to train its students for specific vocations; nor is it, first and foremost, to render our students experts in specific disciplines (although it may facilitate these ends). Rather, first and foremost, a Whitman education seeks to cultivate in students certain virtues that we consider inherently valuable."
This does not seem to agree with the Strategic Priorities document referenced earlier in which the authors hope to "leverage Whitman's robust alumni network by increasing the formal and informal opportunities for students and alumni to build connections that help guide students to successful careers."
For Jensen, these changes are a part of Whitman becoming a more diverse community–another tenet of the Strategic Priorities document. "It's simply unfeasible when talking to a student who doesn't have economic security in their life to tell them come to a place that is only about intellectual exploration, without also reassuring them that intellectual exploration will set them up in a way to succeed both in the short term and the long term."
Jensen continued, saying, "We are at a moment in time with less economic security, and we are seeing Whitman become a more diverse community. There are now Whitman students on all ends of the spectrum economically. There are more differences in terms of students who need to graduate and support not only themselves, but sometimes even their families. We are obligated to make sure that students can graduate here and tell their story in a way that will translate to the world of work… I haven't seen anyone at Whitman saying, let's really narrow our focus to things that are career related in the classroom. That's never something uttered at Whitman. Instead what we are saying is that we want every single student in every single major to know how Whitman connects to whatever comes next."
There is a choice outlined here between the Liberal Arts as an intrinsically valuable model, the so called "life of the mind" and diversity. Though the two are not mutually exclusive, in a world of scarcity, to survive is to compromise.
The "Building on Excellence" document is premised with the statement that "when resources are limited, of necessity, some measure of tension will be engendered by the multiple and often competing claims of various key components of the Whitman academic program. These tensions will often require that we make difficult choices about the allocation of finite resources." It continues, "We share the belief that Whitman is a liberal arts college; that a liberal arts college is a distinctive form of academic institution; and that, as such, Whitman offers a uniquely valuable form of education to its students." As the College continues to travel down the road of Strategic Priorities, it seems necessary to take stock from time to time. In this regard, the seven years of distance between the two documents referenced in this article provides readers with much needed perspective. These two visions of Whitman College as an institution of higher education are quite different.
Where did we come from, where are we going, where are we now?