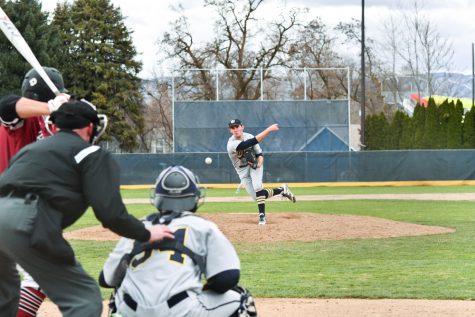 Jordan O'Roy, Staff Reporter

April 5, 2018
Whitman baseball began its winning streak this spring break and eventually extended the streak to five games for the Blues (15-16, 10-8 NWC) who began by taking three wins at George Fox University. Whitworth University fell to 10-12 overall and 5-6 in the league after suffering two losses to the Blues....
Arie Knops, Staff Reporter

February 16, 2017
Though many across campus have expressed extreme annoyance with the seemingly never-ending winter experienced by Walla Walla this year, few have been more frustrated than many of the athletes on our campus. The snow covering the ground has forced practices for baseball, lacrosse, and ultimate frisbee ...