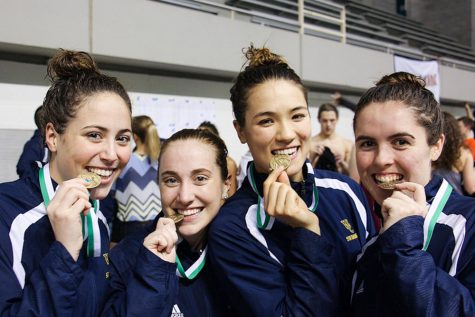 Ridley Eastland-Fruit, Sports Editor
February 16, 2017
Filed under Front Page Slideshow, SPORTS
It was a breathtaking weekend for Whitman Athletics: men's and women's swimming broke records to each win the Northwest Conference Championship, men's basketball clinched its first NWC title since 1987 as it continued to 23-0 overall, women's tennis opened their spring season with a sweep of Will...
Tags: Baseball, Clark Sun, Cole Weinstein, Gaby Thomas, Jennifer Blomme, Joey Hewitt, Josie Furbershaw, Katie Davidson, Mara Selznick, Men's Basketball, Nina Dipboye, Northwest Conference Championship, Sarah Davidson, sean terada, Swimming, Tai Hallstein, Tara Stahlecker, Tim Howell, Whitman athletics, Women's Tennis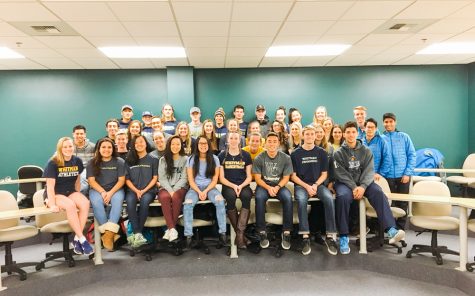 Jesse Sindelar, Sports Reporter
February 2, 2017
Filed under SPORTS
The life of a student athlete is a tremendously busy one at Whitman. Regardless of their sport, varsity athletes have constant commitments to their team on top of the same school work and other obligations non-athletes have. With practice and homework every day for most athletes, as well as the contin...
POLLS
Loading ...
SPORTS SCORES
Sunday, April 16

Men's tennis

Whitman College 8 - Pacific University 1

Saturday, April 15

Baseball

Whitman College 2 - Linfield 7

Saturday, April 15

Baseball

Whitman College 1 - Linfield 4

Saturday, April 15

Women's lacrosse

Whitman College 15 - Linfield 5

Saturday, April 15

Men's tennis

Whitman College 9 - George Fox University 0

Friday, April 14

Baseball

Whitman College 3 - Linfield 12

Friday, April 14

Women's lacrosse

Whitman College 16 - University of Puget Sound 5

Sunday, April 9

Women's tennis

Whitman College 8 - Pacific Lutheran University 1

Saturday, April 8

Women's tennis

Whitman College 9 - University of Puget Sound 0

Monday, March 27

Baseball

Whitman College 3 - No. 18 Pacific Lutheran University 10