Clara Wheeler, Humor Writer

December 8, 2016
Whitman student Jackie Daniels is totally freaking out right now because baseball team beauty Mike Bellafonte held open the door for her on her way to class, even though she was more than thirty feet away and had to walk faster to not make it weird. Sources report that Jackie was found crouched under th...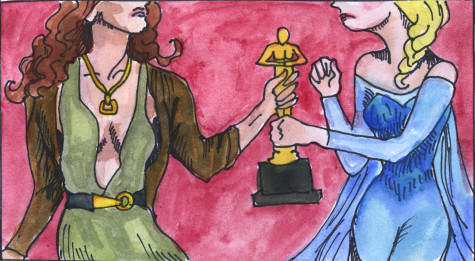 Nathan Fisher

February 27, 2014
Move aside "Downton Abbey" and "Good Wife," because the Oscars are on Sunday, March 2. That's right, the golden phallus, the Academy Award of Merit, dubbed the Oscars, will be awarded to the top dogs in the film industry. This year's competition was fierce, and it showcased a plethora of standout movies....
Tags: 12 years a slave, Academy Awards, aids, american hustle, amy adams, anderson, best actor, best actress, best picture, blue jasmine, c-section, cate blanchett, chiwetel ejiofor, cinematography, dallas buyers club, despicable me, Disney, downton abbey, ellen degeneres, Fisher, frozen, good wife, grabity, her, illustration, Issue 6, judi dench, leonardo dicaprio, let it go, matthew mcconaghey, meryl streep, movie, Nathan, oscars, phallus, philomena, Review, sandra bullock, sex, Sophie Cooper-Ellis, steve coogan, Sunday, wolf of wall street
Loading ...
Trinity University (Texas)

5

Feb 16 /