kathynguyen

August 28, 2011
Let me tell you all the things I've done for the past three weeks: I have started classes. I turned in my first assignment (and had it returned with the professor saying I write well. I would like to thank Janis Breckenridge for that). I stumbled into Drawing III thinking it was Drawing I, but ...
Tags: alfajores, andes, andes mountains, aprovechando, Aprovechar, argentina, asado, barbecue, bars, beautiful, buenos aires, cacheuta, cafes, classes, climb, drawing, dulce de leche, elizabeth, empanadas, farm, finca, first, Harry Potter, harry potter y la piedra filosofal, Kathy, kathy nguyen, Los Andes, mate, mendoza, mountains, nguyen, Patagonia, por que no, Restaurants, ski, take advantage, Tango, traveler's diarrhea, uspallata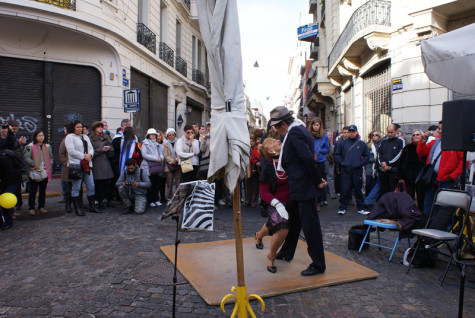 kathynguyen

July 24, 2011
These last two days have been the experience I have been waiting for. The day before today, we toured all around Buenos Aires -- to el Centro to visit the government houses, including La Casa Rosada, the Pink House, where la presidenta, Cristina Fernandez de Kirchner lives; la Boca, the most colorful...
Tags: aires, alfajores, argentina, buenos, casa rosada, choque, cristina fernandez, culture, de kirchner, dulce de leche, el centro, elizabeth, empanadas, josie, Kathy, la boca, mendoza, mis, nguyen, palermo, pink house, puerto madero, [email protected]!!!!!!!!!!!!!!, recoleta, sentimientos, shock, spanish
Loading ...
Trinity University (Texas)

5

Feb 16 /