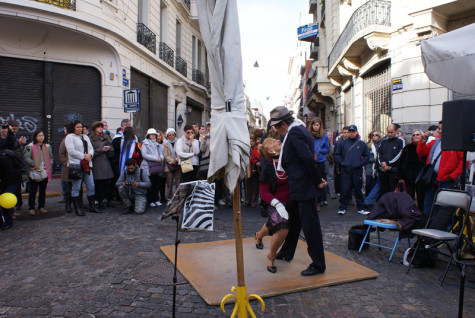 kathynguyen

July 24, 2011
These last two days have been the experience I have been waiting for. The day before today, we toured all around Buenos Aires -- to el Centro to visit the government houses, including La Casa Rosada, the Pink House, where la presidenta, Cristina Fernandez de Kirchner lives; la Boca, the most colorful...
Tags: aires, alfajores, argentina, buenos, casa rosada, choque, cristina fernandez, culture, de kirchner, dulce de leche, el centro, elizabeth, empanadas, josie, Kathy, la boca, mendoza, mis, nguyen, palermo, pink house, puerto madero, [email protected]!!!!!!!!!!!!!!, recoleta, sentimientos, shock, spanish
kathynguyen

July 22, 2011
I got all my bags, no problems there. Only one of my liquids exploded: my mom packed some honey packets and one got squished, so there is honey all over my tote. Got stared at by all the Argentine folk, understandably since the girl in the mirror has been the only Asian I've seen all day, too. I've had...
Loading ...
Trinity University (Texas)

5

Feb 16 /