Baseball Pushes Towards Postseason
Jordan O'Roy, Staff Reporter
April 5, 2018
Hang on for a minute...we're trying to find some more stories you might like.
Whitman baseball began its winning streak this spring break and eventually extended the streak to five games for the Blues (15-16, 10-8 NWC) who began by taking three wins at George Fox University. Whitworth University fell to 10-12 overall and 5-6 in the league after suffering two losses to the Blues. With these five wins, the Whitman Blues move up in conference from sixth place to a tie for second place.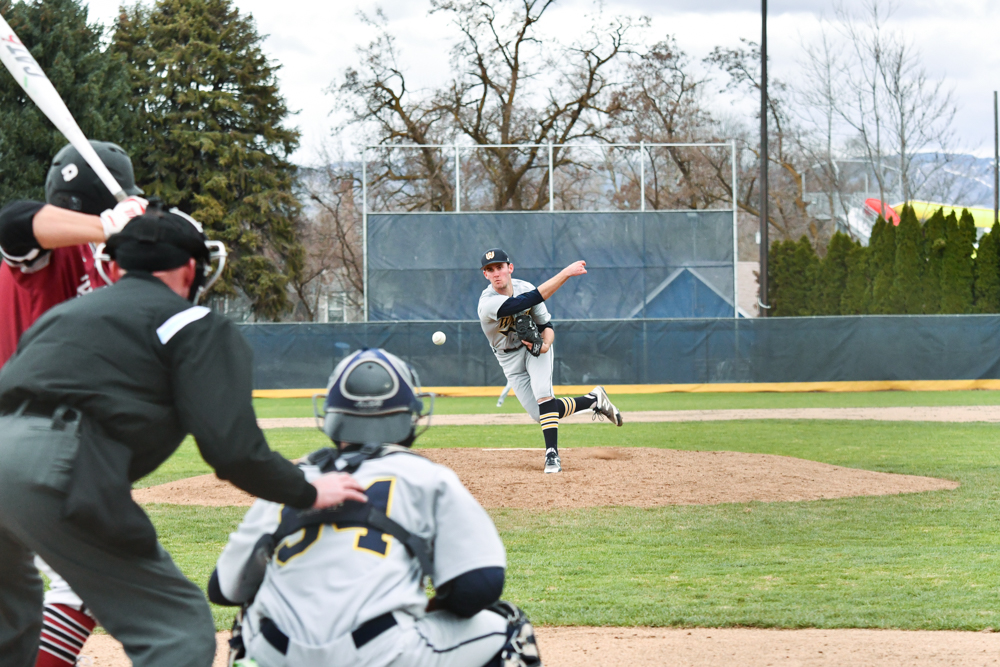 Contributed by Gregg Petcoff
The turning point for the Blues' season was their sweep against George Fox in all three games. After constantly being down throughout this year's series, beating George Fox reiterated confidence within the Blues to keep them playing their game. This momentum continued to build as the Blues then faced off against their rival team Whitworth. Senior catcher Jasper Crusberg reflects on the turning point and growth of this season.
"I think our sweep against George Fox was the turning point in our season. At the time Fox was ranked inside the top 25 and we swept them despite being down multiple times in the series. At that point, we all realized how good we actually were. With that, we've gotten to a point where we expect to win every game. Even if we're down in a game, we all believe it's only a matter of time until we come back and win," Crusberg said.
Baseball heavily depends on each individual to play their best in order to play well collectively as a team. Therefore, players' mentalities are constantly changing and developing as losses cause stress and frustration, whereas wins build momentum and instill confidence. Junior first baseman Lucas Thrun addressed the change in mentality that lead the Whitman Blues to defeat the rival Whitworth Pirates.
"During our losing streaks, we sometimes will get caught up in our heads and become result-oriented. This fear-of-failure logic leads to the bats struggling, missing pitches and defensive yips. Once we settled in and changed the mentality to a seek-the-reward logic, we began to believe in ourselves, which more than anything lead to this nice streak we've been on. With regards to the team mentality, we felt like we were having fun. As frustrating as it is sometimes, when we start stringing hits together and building off each other's energy, it creates an atmosphere that's really fun to be a part of," Thrun explained.
With the Blues' season coming to an end in the next few weeks, the team really hopes to keep up the momentum and build off of this past spring break. As seniors are getting ready to close out not just this season but their last semester here at Whitman, they are really pushing and striving to make it to the NWC tournament for just one more run. As senior left outfielder Anthony Lim reflects on his last season as a Blue, he still holds high expectations not just for the remainder of the season, but for the future of the Blues program.
"As a senior I'm trying to enjoy these last few games I have left and just play ball, but also keep that winning mentality alive for the future of this program," Lim said.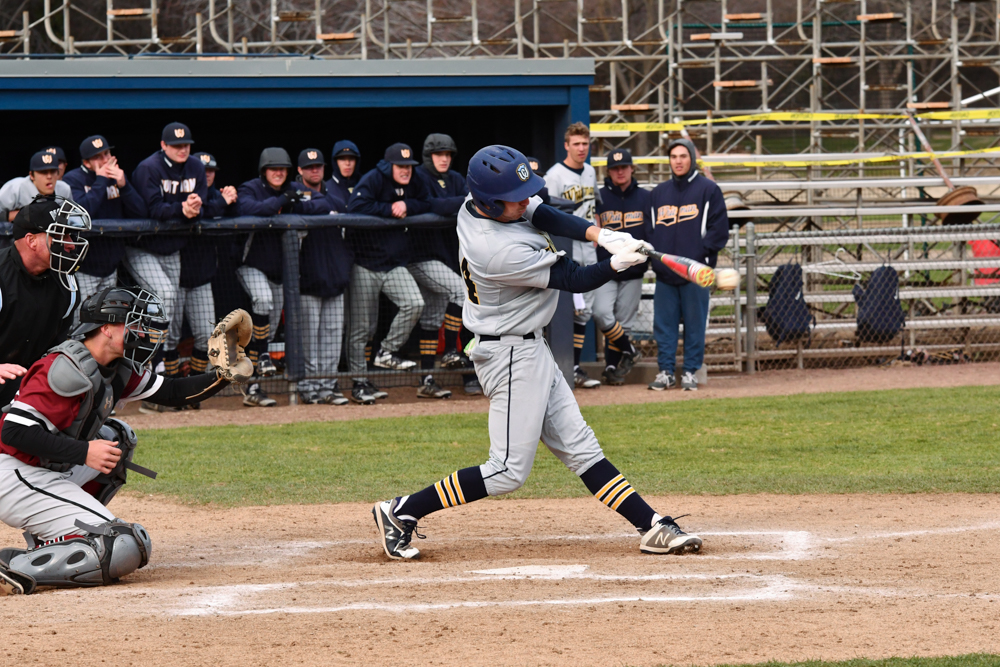 Contributed by Gregg Petcoff
With spring break now over, the Blues are more than halfway done with the season. In first place of the NWC is Pacific Lutheran University, who swept the Blues with three wins to end the break. But these losses did not stop the Blues. During their first week back they wrapped up their last game against Whitworth with yet another win. The baseball team then traveled to Tacoma the same week to play the University of Puget Sound where they fought against the Loggers walking away with two wins and a loss. It was a successful week back to say the least, as the Blues now look forward to their last home game against Lewis and Clark College and then officially close out the season traveling one last time to McMinnville to play Linfield College.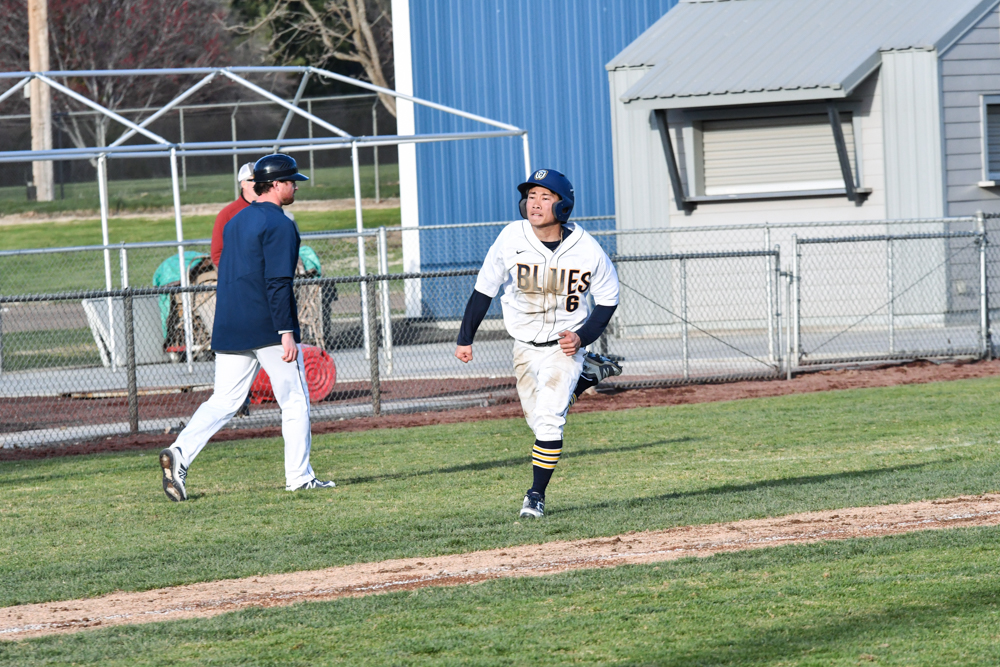 Contributed by Gregg Petcoff