Silver Cloud Cat Sanctuary has a paws-itive impact on Walla Walla rescue cats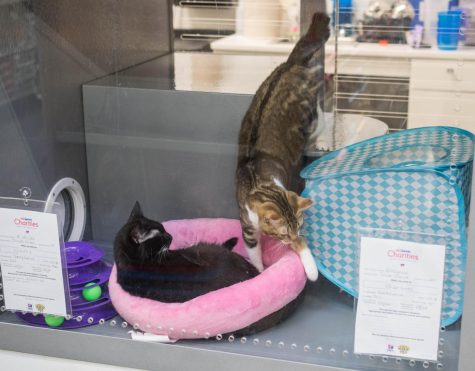 Walla Walla resident Cathy Fout has over 30 years of cat rescue experience. After she adopted two special needs cats in 2012 and discovered a lack of resources for their care, she founded the Silver Cloud Cat Sanctuary, which opened in April 2013.
"I found out that there are literally no resources [for special needs cats in the area], so I decided that I was going to be that resource," Fout said. 
Fout explained that the sanctuary is mainly focused on cats with Feline Immunodeficiency Virus (FIV), as until recently, most shelters euthanized FIV+ cats immediately. While FIV is not curable, it is treatable, and its spread can be prevented with a yearly vaccine. 
"As the name suggests, cats with FIV can have a weak immune system. They're more susceptible to infections and illnesses… A cat with FIV can live a long, healthy and happy life with just a little extra care. They often match the lifespan of cats who do not have the virus," the Silver Cloud website explains.
The sanctuary houses about 30 cats—many of which are permanent residents—at any given time. An additional 60 cats live in foster homes in the area, including Walla Walla, the Tri-Cities, Monroe and parts of Oregon. Adoptable cats can be found on the Adopt A Pet website.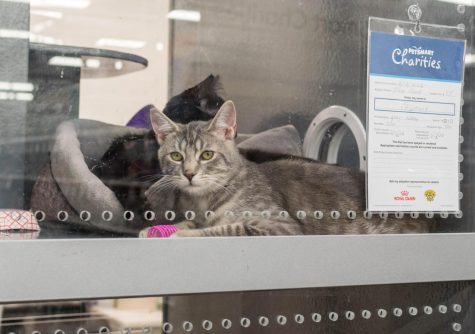 Fout works as a live-in caretaker for the cats, who roam freely throughout the sanctuary. Many cats require special medications or supplements as well as standard care necessities. While some of the cats at the sanctuary are adoptable, others, such as senior cats, are considered not suitable for adoption and will live at the sanctuary for the rest of their lives.  
"We look for [a potential adopter] who's very responsible. We want indoor-only homes, and we do have a clause about declawing them. That's a breach of contract that we will take them to court over. Of course, we have a conversation with everyone to get that gut instinct," Fout said.
Due to COVID-19, Fout had to completely close the adoption center to visitors and volunteers for several months. Now, the center has reopened with new COVID-19 protocols to prevent disease transmission. 
The main way community members can support Silver Cloud is through donations of scoopable litter and cat food, both dry and wet, as well as financial donations. The adoption center is currently seeking new volunteers, who would generally help with cat care, cleaning and socialization. 
Community members interested in volunteering, fostering or donating can learn more from the Silver Cloud website or by emailing [email protected]