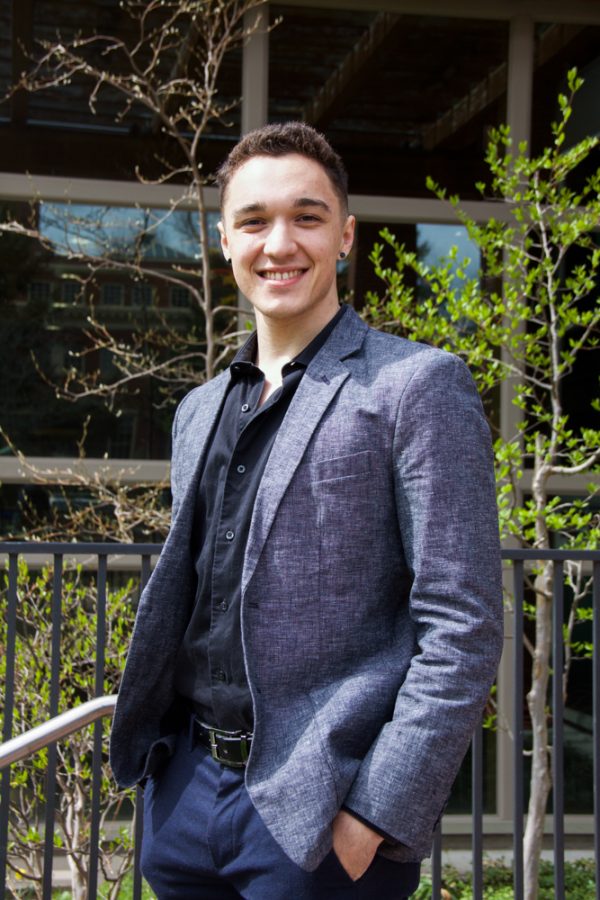 Emma Beaver
ASWC announced its newly elected Executive Council members on Apr. 9. Junior Isaiah Banta was elected as President, junior Easton Powell as Finance Chair, junior Omar Aldahleh as Vice President of Student Outreach, and first-year Allie McCann as Nominations and Appointments Chair. The voting concluded on Apr. 8, with a voter turnout of 29.13 percent of the student body. All positions save for Finance Chair ran unopposed.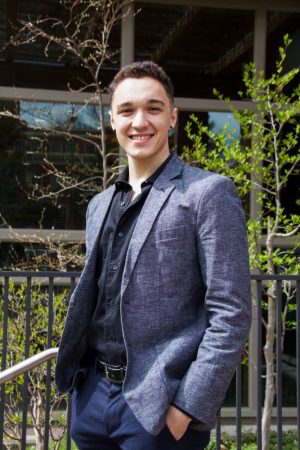 Newly-elected Finance Chair Easton Powell believes that the lack of competition was partially caused by the aftermath of the events on Sep. 30 and the chaotic year in general.
"I think the reason there were so many uncontested races this year is an illustration of how ASWC has separated itself with the student body, and a lot of people don't want to be associated with ASWC anymore," Powell said.
Newly-elected President Isaiah Banta agrees, and believes the disconnect can be fixed.
"I think [the low number of candidates] shows the way that ASWC has been perceived in the past year, that not a lot of new people wanted to engage in the process of running for Executive Council. And I think it shows the opportunity that we have for the coming year of re-establishing ASWC as something that's there for the students and continuing to make it more visible," Banta said.
The voter turnout rate of 29.13 percent is considered normal, but has the possibility of improvement by the newly elected officials. Newly-elected Nominations and Appointments Chair Allie McCann believes that the presence of uncontested races lead to less voter turnout.
"It's a little bit of a vicious cycle, because if people see that most people are running unopposed, then they're like, 'Why would I vote anyway?'" McCann said.
Newly-elected Vice President of Student Outreach Omar Aldahleh considers the low rates of participation to be part of a larger problem within the Whitman community and ASWC.
"Let's be frank here for a moment and recognize that ASWC went through a very tumultuous time this year and I think a lot of people are absolutely right to feel wary of ASWC," Aldahleh said.
McCann agrees, adding that this year's events influenced first-years' perceptions of ASWC.
"The freshman class was pretty engaged, and then after the first Senate, which was a train wreck, it just cemented ASWC in people's minds as 'Screw ASWC, they're the worst'," McCann said.
Powell believes that rebuilding rapport with the student body is an important step in the process of mending the disconnect.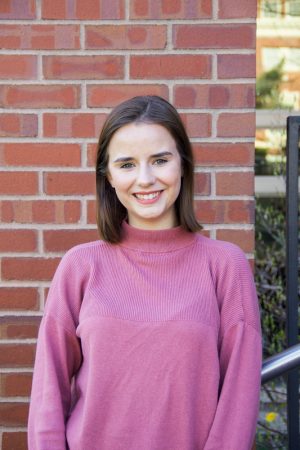 "Trying to gain the trust of the student body again is something that is huge, and that we need to do, and I think that the participation will increase in elections once we gain that trust," Powell said.
The officials have suggested other goals to help change the connection between ASWC and the student body as well. For example, Aldahleh is attempting to have all Senate discussions recorded in order to promote accountability.
"I think [recording] provides both a way for ASWC to have an institutional memory that goes beyond just pen and paper, and then simultaneously, I think it allows students to get a much more visible representation of what goes on in Senate," Aldahleh said.
Other goals include making ASWC more accessible and equitable. One such goal is an attempt to make requesting money from ASWC easier by providing more support for students through tabling.
Another effort is to streamline the process of creating resolutions, so that more students have access to the tools necessary to create one.
Banta believes that the efforts ASWC has made this semester are a good step on the way to fixing ASWC's system.
"This year specifically, ASWC went through a lot of shifting changes, and solved a lot of problems, and I think that this next year is going to be a lot of solidifying that, and making sure that ASWC is seen as something that can really help students again," Banta said.