Whitman Students Get Out To Vote
Oscar Parrish, Staff Reporter
November 27, 2018
Although Walla Walla county did not see any major upsets or unexpected victories in the November Midterm Elections, there was an enormous increase in voter turnout from previous Midterms. With the voter turnout rate being 71.4 percent in 2018, up from 59.7 percent in November of 2014 for Walla Walla County, this turnout was the biggest to date.
Karen Martin, the Walla Walla County auditor expressed the reasons that she felt were influential in increasing votes.
"I believe the gun initiative was a big factor as well as the hotly contested Sheriff's race and the Walla Walla School bond issue," Martin said. "I don't believe it is much different that past years, it all depends upon the issues that come up on the ballot."
Whether driven by the issues on the ballot or not, the increase in voter turnout is important, and  points to increasing political participation in the county for future elections.
On campus, a group of students volunteered to sit outside of buildings such as Prentiss and Penrose to offer students the opportunity to register to vote in Walla Walla County. Dani Schlenker, a member of this coalition of students, explained the origins of this group.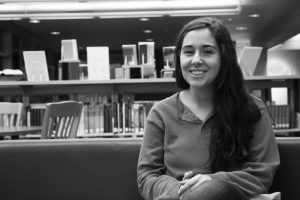 "It started off with an email that Andy Burnstein sent out asking if anyone wanted to volunteer," Schlenker said. "Anyone who signed up went to a volunteer training session which included discussion of how to register to vote and examples of possible conversations that might occur, which we role-played. Then each person could sign up for a weekly time slot."
Andy Burnstein, one of the students who led the coalition, also discussed his experience organizing the group, the importance of voting in today's political climate and acknowledged his own partisan motivations for volunteering. He clarified that the group stayed nonpartisan throughout its efforts.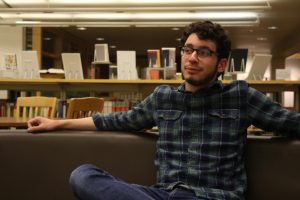 "The organizing was an incredibly rewarding experience," Burnestein said. "We registered hundreds of people to vote… We desperately need representatives who will fight to protect our healthcare, our undocumented and immigrant classmates, our LBTQIA+ classmates and the environment, as well as work to alleviate the country's crippling student debt crisis. The sorts of candidates who will make those issues a priority win when new, young people are registered to vote."
Voting is an essential civic duty, the most basic requirement of every citizen to uphold a democracy. We might assume, then, that young Americans would make every possible effort to vote, but the data says otherwise. Historically, voter turnout rates for citizens of the ages 18-29 in the United States has always been lower than the rate for adults, with the Center for Information & Research on Civic Learning and Engagement (CIRCLE) estimating that 31 percent of eligible young people (ages 18-29) voted in the 2018 midterm elections, compared with 49.4 percent of the general population, estimated by United States Election Project.
"People don't have the time, and often feel so discouraged by the roadblocks, the complexity and corruption of the political system that they believe their vote will make no difference," Schlenker said. "But if we could convince more people to look beyond our communities, to the people living in silence, in oppression, to those who did not graduate high school because of a bullet, to the children who are still separated from their parents, I believe we could convince them to vote more."
While the youth vote has historically been lower than that of adults, this years estimated 31 percent by CIRCLE is a record high (since 1994 when the organization began collecting data) and is up 11 percent 2014 youth voter turnout rate.
Although voter turnout in the United States is not where it could be, or should be, there are signs of hope. With the national voter turnout rate for 2018 being the highest rate since 1966, Walla Walla County seeing a historically high rate for this years elections, and motivated students like Burnstein and Schlenker spearheading the fight to 'get out the vote,' we might see a local and national trend of more political participation — of more citizens voting. And with today's political and environmental climate, there could not be a better time for it.
"It is absolutely the responsibility of every Whitman student — and every American citizen who has the right to vote — to vote," Burnstein said. "We, as Whitman students and as Americans, have an immense privilege; we really can change the power structures of the United States — and make the United States a more equitable society — through voting."
*Dani Schlenker is an Opinion Columnist for The Wire.