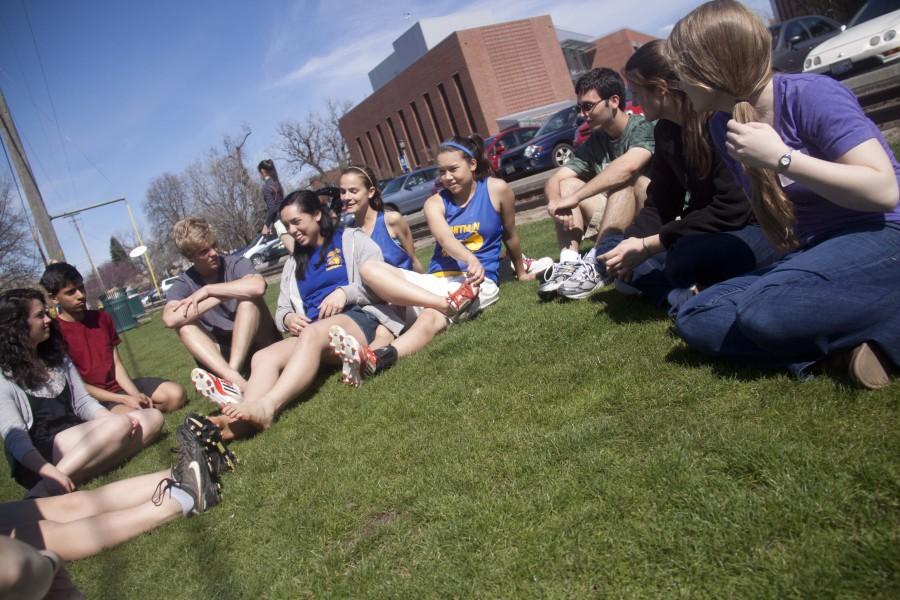 Halley McCormick contributed reporting.
About 205 admitted students, along with 200 of their parents, got a taste of life at Whitman during Admitted Students' Day on Saturday, April 14.
The day included: sample classes, a mock Humans vs. Zombies mission, a tour of residence halls and an opportunity to learn about programs such as community service and off-campus studies.
Admission officer John Loranger said the day was a success, and that the sunny weather didn't hurt, either.
"Campus was really busy. Everyone was having a good time," he said. "I think we had 10 deposits just yesterday . . . that's uncharacteristically high for that day."
Admitted student Hannah Besso was especially excited about Whitman after watching a slideshow for the Outdoor Program.
"It showed so many opportunities you could do here at Whitman, [to] get out and get active off-campus," she said. "That was really cool."
Several admitted students noted how friendly people at Whitman were.
"Everyone's really nice. And there's a lot of information," said Megan Everett.
Whitman is one of two schools Everett is now deciding between.
"I am looking at Scripps later this week, and that's pretty much it for the two ones that I'm seriously looking at," she said.
Cali Goldberg applied early decision, so she has known that she is coming to Whitman for several months. For her, the day was more about getting pumped for next year.
"I've known for a while, so I'm really excited. I really liked the first class, which was 'The History of Rock and Roll'––it looks really awesome," she said, referring to the sample class led by David Schmitz, Robert Allen Skotheim chair of history.
Throughout the day, current students were also in full force, leading sessions for ultimate Frisbee, serving on panels about Greek life and showing admitted students Whitman's environmentally-friendly touches. Admitted student Sam Curtis was glad to see an engaged student body.
"I really like . . . that I haven't talked to a single person here that isn't involved in at least three things," he said.