Grounds crew adds plan to "cut costs and trees" to 2021-22 budget
In an unprompted and unasked for turn of events, Whitman's Physical Plant has made an addition to the Financial Sustainability Review's budget cuts. The staff, led by grounds crew supervisor Steve Stumps, has suggested that they clear cut the campus's 1,866 trees and sell the lumber to the Wallula paper mill. The Board of Trustees approved the plan with a unanimous vote, and Kathy Murry sent a text saying, "¡Sí Papí!" from Cancun.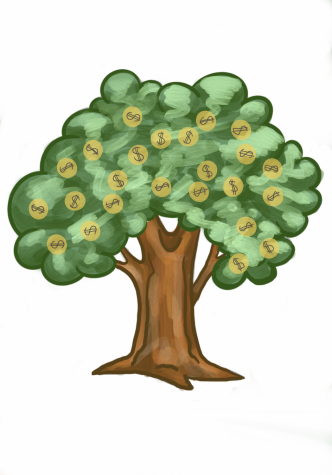 In a recent interview, Stumps articulated what he sees as the many benefits of a treeless campus. He says it will make the campus safer ("biology professors and drunk students won't climb them"), easier on the grounds crew ("to do less and get paid more; it's the American Dream!"), and prettier ("who doesn't love grass?").
Stump's anti-arbor motives seem to stem from a misreading of "The Giving Tree." The project proposal cited the book multiple times in support of the idea that "the tree's want to be cut down, we just can't hear them."
Interim president Woody Feller said the plan would make the school more attractive to prospective students. "Whitman aims to prepare its students for the real world, and 'global warming' is leading us towards a treeless hellscape. To continue with the arboreal mirage we currently have would be a disservice to our students." He then went on to equate killing a tree with euthanizing a terminally ill pet.
Students are divided on what to think of the plan. Sophomore psychology major and President of the Flat-Earth (No Trolls!) Club Pepe Johnson (prefers "fuck off I'm a MAN" pronouns) is in favor, saying "I can't stand the excess phallic symbolism of the sycamores by Mem. They make me self-conscious every time I see their long, girthy, upturned branches."
Johnson's favorite tree is the weeping cherry by Marcus. One senior, Madrona Sassafras-Cottonwood (prefers deciduous pronouns) was wholly against the idea, saying, "Fucking come at these trees. I'll castrate your microscopic testes with a rusty pole saw if you touch a twig."