Kathy Murray designates Young Republicans Club as anarchist organization
Sam Huston, shoulder pads are kinda cute
February 18, 2021
This past Saturday's student activities fair was a raucous event by any standards, prompting an email from President Kathy Murray. There were a few new faces at the fair, most notably a "Young Republicans Club" and the "Q-Club" or "Q-mmunity" for disciples of the QAnon faith. 
Murray seems to be building from her dubious claim that the fascist mob swarming the United States Capitol on Jan. 6 were "anarchists." In her most recent email Murray extended this title to anyone remotely centrist, writing, "It is with great sadness and horror that I witnessed a swarm of GOP anarchists politely writing down emails and giving prudent investment tips at the activities fair this Feb. 6." She continued, "So-called 'Family Values,' Laissez-Faire economics and suits with shoulder-pads will never have a home on our campus." 
Jedidiah James Wilkerson IV, president of the Young Republicans was in a serious huff when asked for comment. "Balderdash! We're a group of concerned citizens who are Romney-Republicans and Biden-Democrats." He continued, "We believe in the preservation of our nation, probably more than the next guy! We cannot fathom a future without it, or a present for that matter, my dad would've been jailed thrice if it weren't for presidential pardons!"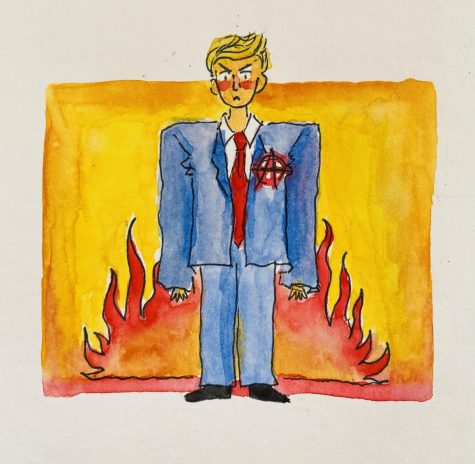 Murray's email also welcomed the Q-club to campus, saying, "All faiths are welcome on our campus." The Q-mmunity's booth was empty as the event required masks to be worn. Their sign up sheet consisted of an outdated 4-chan link and a sticky note that read, "First meeting: Memorial Hall, Feb. 30th, wear racist hat, horns preferred. No masks. -Q"
The Whitman Anarchist Club was unavailable for comment as they denounce the traditional power-structure of ASWC but expressed their offense at President Murray's ignorance of their ideology in a note delivered by their unofficial liaison: a mohawked mallard in doc-martens.