Disappointed Snapchatter finds Bitmoji hotter than person IRL
A hopeful Tinder swiper's ambitions may have been dashed this week when a promising match led to a confusing encounter with an exceptionally attractive Bitmoji. 
After the thrill of matching and the initial few flirty messages exchanged, the mysterious matchee offered her Snapchat handle. "I'm not on here much but you should hmu on sc 😉 …" 
"I waited an hour or so to play it cool and I looked her up," our informant explains, "Suddenly I was face-to-face with the best-looking Bitmoji I've ever seen. Her Tinder profile was great, but this Bitmoji–wow–would have deserved a swipe-right for sure, even a Super Like. I couldn't wait to keep chatting with her."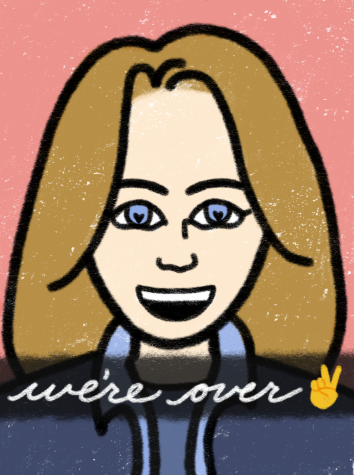 Bitmojis are personalized emojis made to resemble their user. The mini but life-like cartoon in question is truly a work of art; an exceptional feat given the endlessly customizable possibilities. Her digital skin glows and appears soft through the 2-dimensional display. The eyes sparkle, the hair smells good and her figure is banging. 
This became cause for concern, as the recipient expressed, "…but does she think she actually looks like her Bitmoji? What's going on here?" We explored some possibilities. Does the super-hot portrait she has created for herself convey a lack of critical self-awareness? Is she aware, but instead, egregiously overcompensating? Could she possibly be paying extra to Bitmoji for an unreleased version of their platform for these enhancements? 
The Snapchatter continued, "I mean I'm conflicted to say the least. I'm dying to know more but of course I'm not going to ask. I'm bummed because I was really excited by how things were going, meeting online isn't a cake-walk. And now I'm totally rethinking my own Bitmoji." 
We all spend some time on our own Bitmojis, they just don't typically draw this much attention. Their outfit may change every few months, or their haircut is updated when their person gives themself bangs. Particularly outgoing characters dress their mini-selves as cupcakes, bumblebees or unicorns, and usually the madness ends there. 
In wrapping up our interview, "I wonder where this relationship can possibly go given the circumstances. She's just certainly not living up to her own avatar. Honestly, I have to admit that my feelings for her have definitely changed – I think more about her Bitmoji than about her."