Is mental health care accessible at Whitman? Looking towards solutions and improvement
Over the 2019-2020 school year, demand has gone up at Whitman's counseling center. Whitman administration and students have been active in questioning the factors that have lead to this rise, the lack of access to resources in the Walla Walla area and other factors that make the counseling center inaccessible to students.
Challenges to getting support
For sophomore Htet Htet Win from Burma, her struggles with depression started in high school where she attended a United World College (UWC) in Norway. After graduating, she took the summer to treat her mental health and thought she would be ready to integrate in a new community at Whitman.
However, once arriving, she felt excluded from the larger community as an international student.
"From the beginning, international student orientation separates us from domestic students," Win said.
Win struggled to find a group she felt comfortable with among the international student community. Connecting with domestic students was also a challenge.
"I don't mind sharing, but I don't have a lot of similarities with students so it's hard to talk about my identity," Win said.
Having no one to talk to made her mental health worse.
"I start isolating myself," Win said. "Locking myself in my room except going to class, going to work."
She faced other struggles that domestic students may not relate to. These factors built up on top of the challenges finding a community.
"The weather is very depressing and unpredictable, food is also really bad," Win said. "I feel like there's very limited resources for me, I lost confidence in myself. I couldn't find any support system in the beginning so it was really hard for me because I was wasting most of my time gaming and that was the only thing that would make me forget about the reality."
Being an international student, it is difficult for Win to rely on her family for support.
"I also don't have family support, because they can't understand how I'm living, they don't understand how hard it is to live here," Win said.
She has found that the efforts made by the college to support international students don't go far enough and do not address the diverse needs of international students.
"We don't get to go home, we don't have resources here, we don't have support here. Even though some people have a host family, it doesn't work for everyone, people can't assume that just because they provide these resources they will be fine," Win said.
The campus' seeming lack of awareness about international students was difficult for Win.
"Having parents' week is really a pain for international students because we can't invite any of our parents," Win said. "And still the school does it every year. It's really depressing for international students to even hear about it. It's not that they shouldn't have parents week; they should at least be aware that international students don't have parents week."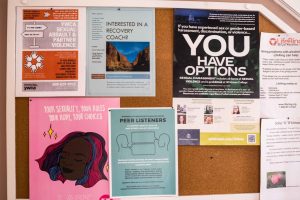 These everyday experiences of international students are not taken into account by the majority of campus.
"They are not aware of our problems, not intentionally, or intentionally, some people, the way they talk is always exclusive, especially if you are a person of color from a developing country it is really hard," Win said.
Financial strain is an added source of stress for Win. She explained that students coming from underdeveloped or developing countries generally aren't able to afford tuition. They are typically supported with full scholarships. At the same time, these countries often do not have a treaty with the U.S., so these students have to pay over a thousand dollars in taxes each semester for their scholarship.
"Even in the classes, I really don't like the fact that every after break, we all talk about where we go," Win said. "Some of them have the privilege to go to other countries and visit their home. Some students have to stay on campus, work their ass off, and pay for very unnecessary things. The fact that the community is not thinking about everyone makes us even more excluded."
Language is another source of exhaustion for international students like Win, for whom English is not a first language.
"Imagine we have to study in English, which is not our mother tongue for everyone," Win said. "For me it's my third language and I have to spend so much time studying in class. A native can just read once and understand everything, for me I have to read three or four times to actually understand what it means. So it takes too much time and too much effort to study, and working 20 hours a week, it's just too much."
Moving off campus has been helpful for Win, especially because it allows her to cook for herself.
"I really like cooking and I miss my food, even though we have access to a kitchen on campus, it's hard to cook because we also have to be on the meal plan," Win said. "So this semester I feel so much better and I feel more healthy living off campus and trying to cook for myself and I don't have to stress about eating a certain time and trying to eat the things that I don't want to eat."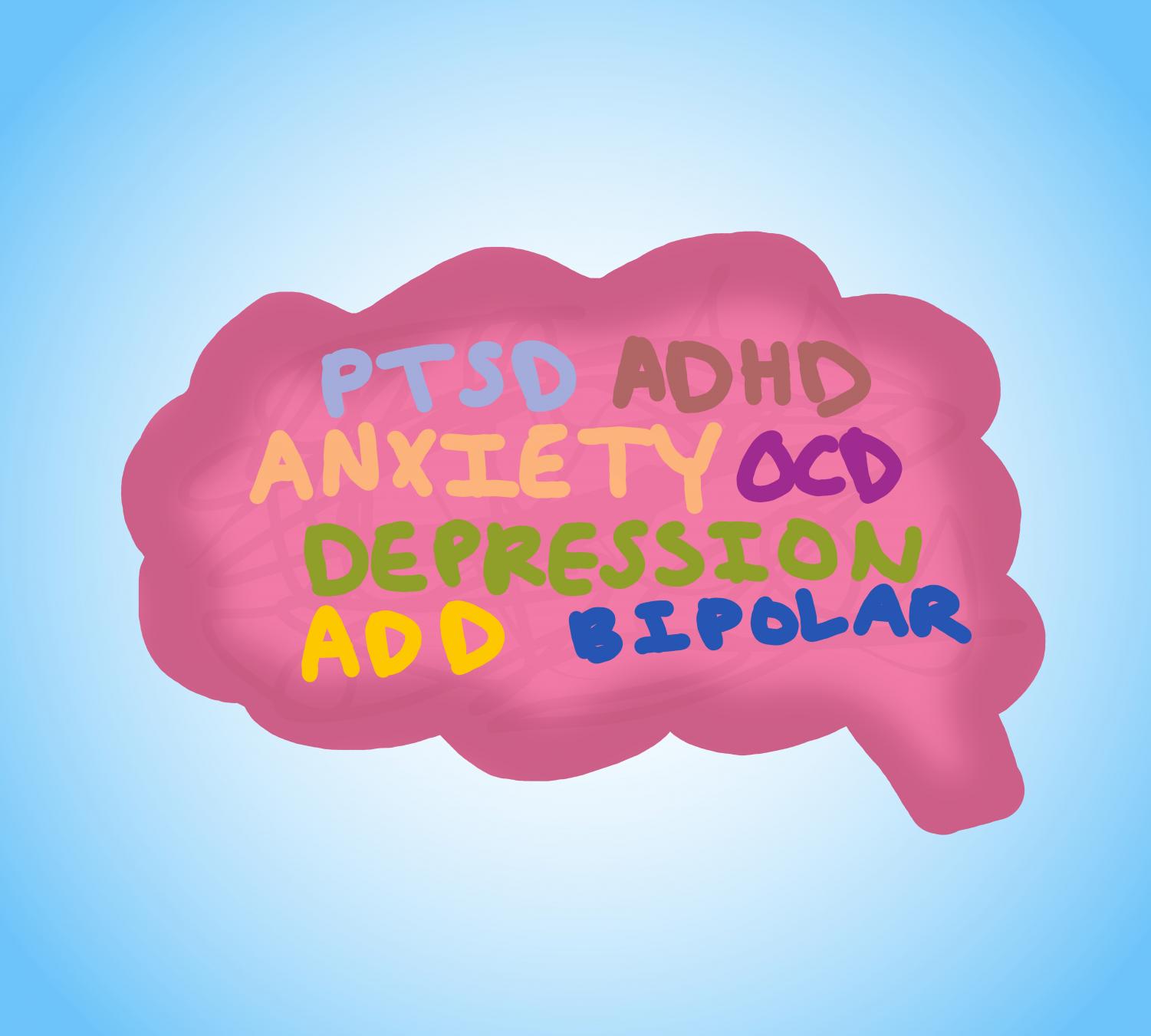 Mental health resources in Walla Walla
Daniel Leong, a Whitman junior, helped create a website called "Mental Health Network of Walla Walla." The site functions similarly to Psychology Today – a website that helps clients connect with mental health care providers – yet it is specially tailored to meet the needs of a rural community.
The project started when he was doing research this summer with Tom Armstrong, an assistant professor of psychology, who had been communicating with Comprehensive Healthcare, located near College Place, about their outreach program.
They wanted to expand the program to make mental health care more accessible for community members, especially because not many people know where providers are, how to get to them or what insurances they take.
He worked with junior Zoë Brown on this project, thinking about ways to make mental health more understandable and accessible to community members.
"While we did not necessarily pioneer the idea, we both did latch on immediately because it was something we were both interested in," Leong said.
The process of tailoring the website to the Walla Walla community was interesting for Leong.
"First thing that we have is a picture of Mill creek, and then there are search boxes that allow you to search different things based on keywords, what insurance you have, age groups, issues," Leong said.
A site like this is important in rural areas because of a lack of access to information.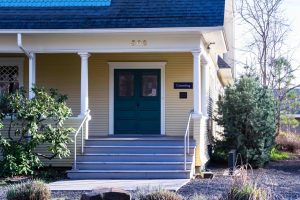 "Rural people are further away so [they often have] less access to mental health resources," Leong said. "There are some farmers that are out 50 miles from here and may lack the resources to get here."
Leong said that his personal experiences with mental health may be why he is so passionate about the issue.
Being at Whitman, he has found it hard to get a counselor or study group going to help support his mental health needs. Last year, he went for two drop- in appointments with the counseling center.
"I went in and explained to him and he seemed really comfortable and understanding and then I went in the next time and he asked me the same questions like he forgot all about it," Leong said.
Though it was not as helpful as he hoped, he thinks that at the time, they were probably understaffed.
"Granted I think that it's great that we have a counseling center on campus that many people use, I have friends who have regular appointments set up, but it is really understaffed right now," Leong said.
Having switched insurances, Leong now seeks help off campus.
Commenting on the relationship between individual factors of mental health and larger society factors, he has found that both are strong factors in how mental health issues emerge and are handled.
"In general a lot of people of color struggle with mental illness and mental health and not a lot them feel the need to address it," Leong said.
As an Asian American, he commented on certain cultural tendencies.
"It really depends situationally, I know for certain Asian Americans and Asian international students, mental illness is perceived to be a weakness of character," Leong said. "And for other underprivileged communities that can't necessarily afford mental health care, the idea of having to pay for insurance or having to pay for healthcare is a deterring aspect that prevents people from even considering it."
Leong also commented more specifically on mental health regarding marginalized groups on campus.
"I think also belonging on campus is a big thing especially for students of color and that has a big impact on everyone's mental health," Leong said. "I think it affects people more than they think."
Counseling Center
Rae Chresfield is the new associate dean of health and wellness and director of the Counseling Center.
According to Chresfield, in comparison with last year, between the first day of classes and Nov. 6 of the 2019-2020 school year the number of students who went to the counseling center almost doubled.
Although this jump may be shocking, she noted that to her, this is a good thing. It may be because some stigma has been removed about mental health and recognition that change impacts people, especially first-years that are new to campus.
"It is now a normal part of college for people to go to the counseling center," Chresfield said.
The counseling center responds to a variety of mental health needs within the Whitman community. Chresfield explained that for many students, moving to a new environment like college can bring up both past and new mental health concerns.
"Some people have shown up to Whitman with a history of mental health, some people it's resolved, some people it's chronic and ongoing, coming to a new place can be a new trigger, and being away from support is a huge thing that people don't consider," Chresfield said.
Chresfield expressed her understanding of both the personal and structural problems that bring people to counseling.
"I do think that there are structural things that make it really challenging to folks, be it things that are visible like gender or ethnicity, through to ableism," Chresfield said. "Some people have physical things that make going back and forth across campus a challenge. All of these different pieces, bring people to the counseling center."
Having been at Whitman for less than a year, Chresfield is still beginning her work in understanding and responding to the needs of the community.
"Groups have come to me, faculty, individuals, because it was clear that a lot of people, especially those that identify as marginalized or in any way other, didn't see themselves in the Counseling Center," Chresfield said.
Seeing those needs present, she has made an effort to create diversity in ways she could.
"We now have Dr. Deanna Ortiz, and Patrick Lincoln… They bring different forms of diversity. Patrick is bilingual and can engage in therapy in Spanish, but he's also from the East Coast as I am and Deanna Ortiz identifies as a person of color as well, so Latinx students have just reached out because they see her," Chresfield said.
In response to what Whitman can do to better address mental health concerns on campus, Chresfield recommends more conversation between students, staff and faculty.
"Honestly, I think it's talk to students, staff, faculty and in that order, because it's one thing for us (as counseling staff) to say there's this huge demand, but at the same time there are some students who never go to the counseling center," Chresfield said.
She expressed her appreciation for students' feedback and understands it as an essential way to improve mental health support on campus.
"The biggest piece will be to talk to students and really assess what students perceive and then we can start to build a little bit better based on what we hear and also dialogue around what is feasible," Chresfield said.
"I really want students if they have questions, concerns, please come and have a conversation with me because I really want to facilitate the growth of students," she added.