Whitman's SJP chapter sheds light on Israeli occupation of Palestine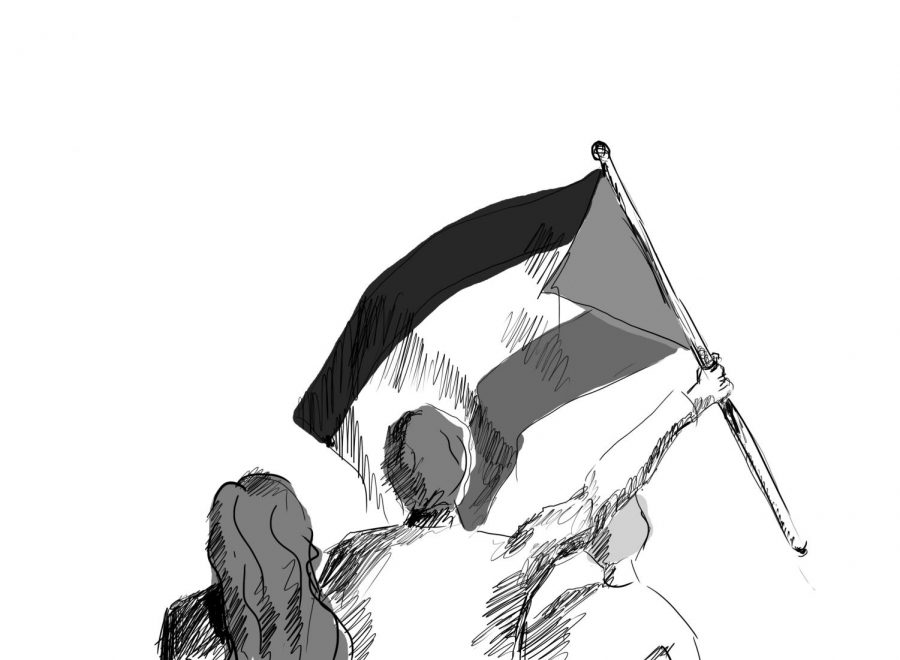 As of Monday, November 18, the Trump Administration declared that the U.S. no longer considers Israeli settlements in the West Bank illegal, diverting from the international legal position and opening Israel's path to the annexation of the West Bank, according to the New York Times.
For Palestinians, this is huge and devastating news, especially after an Israeli airstrike killed eight members of a family and critically injured 12 other members in Gaza on Thursday, Nov. 14, according to Aljazeera, an independent news organization. They were among 34 Palestinians killed by Israeli air raids over Gaza during two days of cross-border fighting between Israel and the Islamic Jihad.
In light of the violence that continuously circles the news between Gaza, the West Bank and Israel, Students for Justice in Palestine (SJP) — a group of Whitman students, faculty, staff and community members who promote justice, human rights, liberation and self-determination for the Palestinian people — believe it is important to keep in mind the less visible, but just as debilitating, daily and everyday ethnic cleansing inflicted on Palestinian people by Israeli occupation.
This takes many forms, from Israeli settlements to Palestinian water depletion, checkpoints that restrict Palestinian movement, militarized airspace, Israeli homonationalist propaganda and more. On a campus with strong environmental and social justice rhetoric, SJP believes this issue is something Whitman community members should talk about more as an intersectional issue, which they believe is problematic from a racial, settler-colonial, anti-imperial, environmental, disability and LGBTQ+ perspective.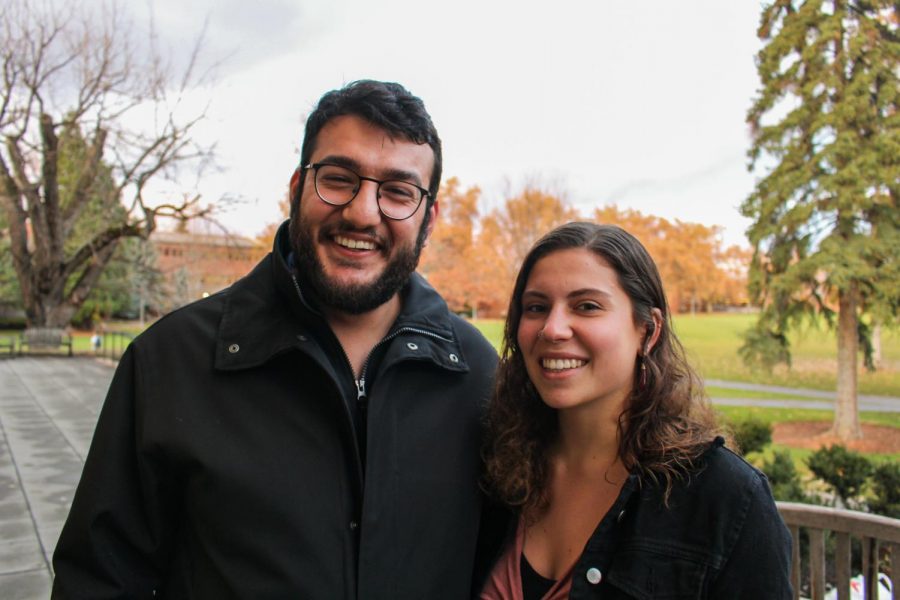 But this campus has not been very talkative about the subject, according to Elyse Semerdjian, Professor of History, unlike other campuses that have a tradition of publicly displaying viewpoints on critical issues, such as the Nov. 13 walkout this week on Harvard University's campus when an Israeli ambassador came to talk to the law school about the legality of settlements.
"People on this campus are conflict-averse, and they don't want to have uncomfortable conversations," Semerdjian said. "This conflict has been allowed to fester because of a lack of knowledge and ignorance about what is actually happening there and the US and US industries' role in financing and maintaining the occupation."
U.S.-funded occupation
According to data collected by If Americans Knew, a website dedicated to showing data on U.S. foreign aid to Israel, U.S. aid to Israel averages about 3.8 billion a year these days, but they also receive more lucrative packages such as a 10 year deal for 38 billion.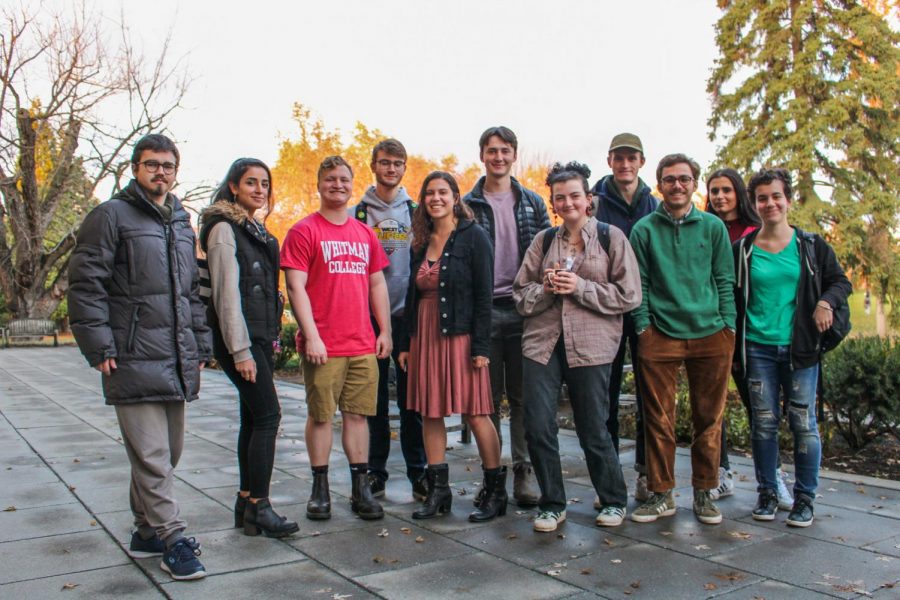 According to Electronic Intifada, an online Chicago-based publication covering the Israeli–Palestinian conflict, some of that is cash money that goes straight to the Israeli military. They get cash to buy weapons through U.S. contracting companies. When Israel uses new technologies, weapons fetch a higher price because companies now know what weapons do to bodies. These technologies are shared and U.S. aid works to subsidize our military-industrial corporations that get direct benefits from this relationship.
"Palestinian lives are just data to U.S. and Israeli companies," Semerdjian said. "Our government is engaged in a deep form of cruelty in alliance with Israel, and they would be recognizable anywhere else, if they weren't happening to Palestinians, but there is a Palestinian exceptionalism."
"When I invest in a company like HP, I'm actually tied to the body scanning software that is forcing Palestinians to go through this technology in order to pass through borders that they should be able to pass through, enforcing the occupation," she added.
Israel and North American college campuses
According to Semerdjian, college campuses are a particularly vulnerable place for pro-Israeli viewpoints because of the large amount of propaganda that Israel invests in on college campuses.
Semerdjian says there are many fellowships for students to help spread a positive image of Israel on college campuses, such as the Hasbara Fellowship or Stand with Us. They were both founded in 2001 as part of Israel's tactic to clamp down negative coverage after their violent incursions into the West Bank and Gaza.
There are also Zionist watchdog sites such as Canary Mission, the Amcha Foundation, Stop Anti-Semitism.org and others that aim to villainize critical voices against Israel.
Some professors have faced harsh consequences for speaking out against Israel, such as being fired or refused a job offer, according to the Chronicle of Higher Education. Steven Salaita was about to start a position as a professor at the University of Illinois at Urbana-Champaign, but he lost his job due to pressure from U.S. senators and university donors after posting critical tweets during the 2014 Gaza war. He is now a bus driver.
In September of this year, the U.S. Department of Education ordered the jointly-run Middle East Studies program between Duke University and the University of North Carolina at Chapel Hill to remake their program, saying it was a biased curriculum that did not present enough "positive" imagery of Judaism and Christianity in the region, according to the New York Times.
"American ignorance is key to their effectiveness as well as pressure by invoking anti-semitism when criticism of Israel is expressed," Semerdjian said.
According to another professor who wishes to stay anonymous, when we talk about Israel, we should also talk about the injustices happening in Syria against Kurds, China against Uigurs and other states that oppress minorities, but the difference is that Israel tries to pass as democratic while these other states do not.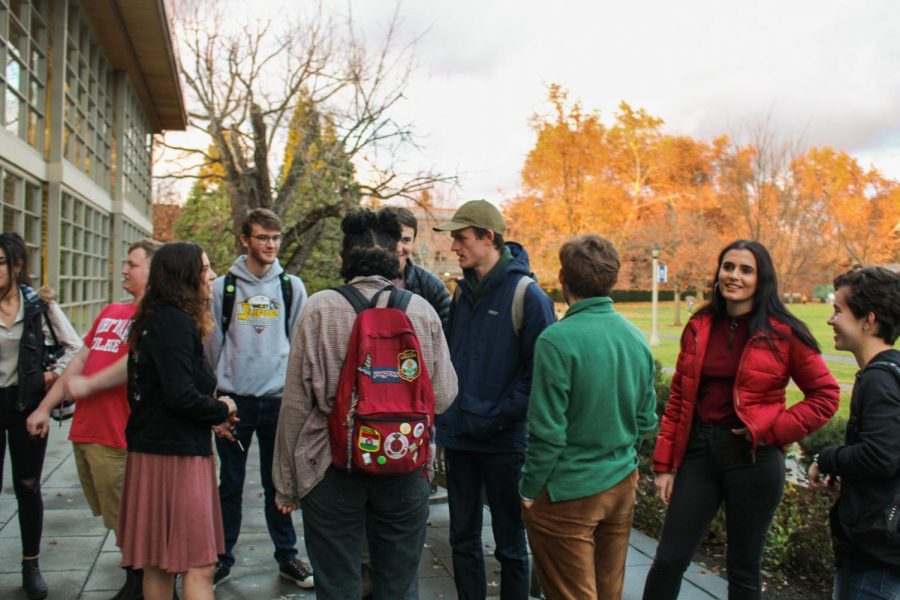 The Israeli occupation is a global justice issue and settler colonialism is a global problem. The professors argue that we cannot turn a blind eye to Israel, especially when our taxes are funding the occupation.
Whitman's chapter of Students for Justice in Palestine
Students for Justice in Palestine (SJP) is a non-violent group started at the University of California, Berkeley, in 1993 that aims to tackle the issue from within the U.S. by using pressuring methods such as Boycott, Divest and Sanctions inspired by the South African Anti-Apartheid Movement.
The national chapter of Students for Justice in Palestine was started in 2010 as a network of SJP activists organizing across the country and coordinating campus efforts.
The Whitman chapter of SJP was founded last fall by Bashar Haidar, the current club president. As a Lebanese student, he felt connected to the issue very personally.
"Lebanon still has land that is occupied by Israel, but more than that, it was seeing my Palestinian brothers and sisters coming to Lebanon in distress after being kicked out of their own land and their own houses that motivated me to do something," Haidar said.
Coming to Whitman, Haidar sensed a strong Zionist presence on campus as Israel was considered a byproduct of Judaism, a misconception that he found students bringing up multiple times in his classes.
Haidar also noticed that queer students in particular were fascinated by the friendliness of Tel Aviv, Israel, as the gay capital of the Middle East.
As a former president of PRISM at Whitman, he found these conversations to be very alarming as students had little information about what Israel was and how it came to be.
What started as a club with 2 or 3 people has now expanded as student interest in SJP continues to grow. Haidar says there are more new faces, but he hopes for even more younger students that can continue the club after the upperclassmen graduate.
Though for many SJPs pressuring their college to divest from companies that support Israeli occupation is a priority, Haidar thinks that this campus is not ready for such a conversation. At this point, Whitman SJP prioritizes educating and spreading awareness of Israel's illegal settlements to get more visibility about the issue on campus as a way to open up further conversations.
Haidar recalls that when he first started the club, he felt that a lot of people were trying to manage him to make sure that SJP was not an anti-Semitic organization.
"We make it clear about the members of the club and also the wider community that we are against Zionism, but also against anti-Semitism," Haidar said.
The club has some educational events planned in the near future that will introduce the wider student population to critical issues of Israel. Haidar is particularly interested in discussing pinkwashing (the claim that Israel is the most pro LGBTQ+ state in the Middle East, to boost propaganda in the west) because of his own intersectional identity as a gay anti-Israel activist.
Anti-Zionist opinion should not be conflated with anti-Semitism
Just as it is for Haidar, the issue is very personal for Amara Killen, a Jewish student who is part of SJP.
Raised culturally Jewish, Killen's extended family is Orthodox Jewish and made Aliyah (the immigration of Jews in the diaspora to Israel) by declaring themselves Israeli citizens in 2008.
Killen hadn't deeply considered what her Jewish identity meant for her politically or religiously until she took Professor Zahi Zalloua's class on the Palestinian Question last spring.
This past summer, after this introduction to the philosophical and historical background of Israel/Palestine, she spent a few weeks with her family in the West Bank, educating herself more about the issue. Killen says it has changed the course of her study and interests in the future.
For her, the issue is wrought with emotion and tension.
"On one hand, I have my grandmother who holds so much fear, and lives with that every single day, and it's really wrapped up in the Jewish identity and in questions of intergenerational trauma, and I recognize that and I feel her pain, and on the other side, I fully acknowledge and recognize all of the suffering that Palestinians are going through on a daily basis which I witnessed a little bit this summer, and it really broke my heart," Killen said.
Killen says that for her, acknowledging the suffering and letting herself mourn is more productive than creating divisions through politics and personal opinions. However, it is important to situate the occupation in a global context, implicated in histories of Zionism.
To Killen's understanding, "Zionism emerged first and foremost not out of a Jewish desire for self-determination and freedom from persecution but from imperialist movement to one rid Jews of Europe, and then two to create a political power hold in the Middle East, so that emerged in the late 1800s from Britain."
"Many religious Jews were actually against the creation of the state of Israel, they were more supportive of the divine concept of the promised land but did not support Zionism as a political movement," she adds.
For Killen, learning about the history of Zionism as very different from Jewish liberation has been an important process.
"I think that it's really important to understand where Zionism came from to be able to situate it in its historical context and recognize that Zionism from the start has been different from Judaism," Killen said.
Just as we are able to critique governments such as the U.S. government, Killen suggests that Israel as a formed nation-state should be open for critique without being posited as anti-semitic.
Jewish Voices for Peace, a Jewish activist organization that focuses on the Israeli-Palestinian conflict, has been an inspiration for Killen.
Killen quotes them directly saying, "Zionist interpretations of history taught us that Jewish people are alone, that to remedy the harm of antisemitism, we must think of ourselves as always under attack and that we cannot trust others. It teaches us fear, and that the best response to fear is a bigger gun, a taller wall, a more humiliating checkpoint."
"While understanding the fear that is so true and real for a lot of Jewish people, including my grandma, I also think the answer is not what's happening right now in Israel, and there are other factors at play that are creating and maintaining the occupation," Killen said.
The issue is personal for Killen. It represents a "destabilizing of my entire identity because of the way that Israel and Jews are conflated and so I feel a lot of anger actually towards the Israeli government as a Jewish person, because it upholds the double bind that I can't really escape from," Killen said.
"I think everyone deserves to have their own path to figuring out what Israel Palestine means to them and what their Jewish identity means to them so I don't want to force my feelings on anyone but also for me while it has been really challenging, it has also been very liberating when I can position it as a universal struggle," Killen added.
Though Killen believes Palestinian liberation is part of universal liberation from settler colonialism and imperialism, she sees that part of the difficulty of discussing the issue is the way that fear and histories are manipulated.
However, for Killen, it is also important to acknowledge both that Palestinian struggles are urgent and the part that we must all play in addressing this issue. With the rise of both anti-semitism and Islamophobia all around the world, Killen believes that these issues should be fought together.
Killen acknowledges that there is so much to learn about Israel Palestine relations; she is constantly learning new things and reassessing her point of view.
"It is not something that there is an easy answer to," she said.
"This issue can't be essentialized," Killen added. "And I think that's what happens so often, and so I want to urge people to not jump to conclusions, but really think about all the nuances involved here, because people's lives are being ended and people are suffering everyday, so many Palestinians are being incarcerated and being shot and not allowed to go back to their homes, and this matters so so much."