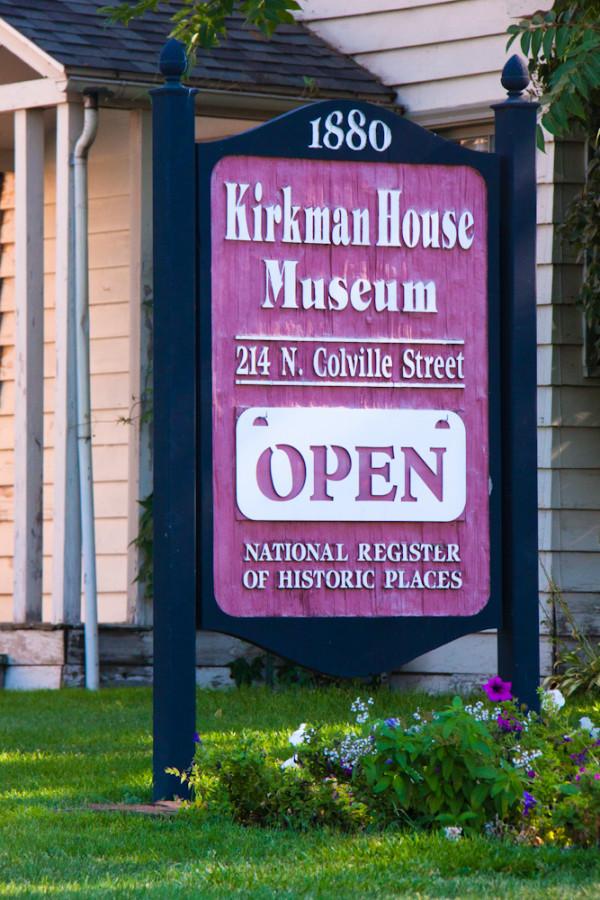 Although Whitman students are involved in many volunteer organizations every year, some groups receive more outside attention than others. There is no doubt that programs like Storytime and Habitat for Humanity are popular because of their direct appeal to young adults, but there are numerous other opportunities for specific volunteer work in the Walla Walla community.
Two lesser-known non-profits are the Blue Mountain Action Council (BMAC) and the Kirkman House Museum.
"I think that both of the organizations are ones that students, if they knew more about them, would be very interested in what they offer to the community," said Kelsie Butts, Whitman's community service coordinator, via email.
Both the Kirkman House Museum and the Blue Mountain Action Council provide unique ways for Whitman students to give back to their Walla Walla community while learning valuable skills. These organizations welcome all student interest and, though no Whitman students volunteer at either place currently, both are hopeful that Whitties will choose to work with them in the future.
The Kirkman House Museum is a local historic site that offers tours of the house of William and Isabella Kirkman. William was a prosperous businessman in Walla Walla's cattle industry during the late 19th century and was also a member of Whitman College's Board of Trustees. The museum is now run completely by volunteers and has plenty of opportunities for students to get involved. There are chances to participate for several hours every month in events such as the Halloween Party and the Sheep to Shawl Festival. There are also long-term volunteer positions such as being a museum docent or cataloguing the collections. There are no required skills to volunteer at the museum, but a student should show great enthusiasm and a desire to learn and participate.
"The Kirkman House is a valuable opportunity for those who are interested in museum work and want to learn about the history of Walla Walla and the surrounding area," said senior Sarah Canepa in an email. Canepa was an exhibits intern and volunteered at the museum's children's program, Hands on History, this summer.
Maintaining the museum's reliance on volunteers, those who run the organization are currently voting to add two positions to their Associate Board: one for a Walla Walla University student and one for a Whitman student.
"[Through these positions,] students can fully participate in a non-profit," said community volunteer Rick Tuttle.
The Kirkman House Museum is located on 214 N. Colville St., and interested students should contact the Volunteer Coordiantor, Wendy Cheng.
Another local organization that provides great opportunities for students to volunteer is the Blue Mountain Action Council, located at 342 Catherine St. There are two programs at BMAC that rely on volunteer work: the Literacy Program and the Food Bank.
The Literacy Program exists to help those who need guidance in learning English, in studying for the GED or with reading in general. Volunteers must go through a total of ten hours of training and are then paired with a service-receiver based on their strengths. The time commitment is at least one to two hours a week. Anyone interested should contact the program's coordinator, Darya Tucker.
"We have been fortunate to have many Whitman students and professors involved with the program," said BMAC's Director of Community Services, Kathy Covey, in an email.
BMAC also runs a Food Bank which distributes about fifty pounds of food to approximately 300 seniors in the community once a month. The food boxes are allocated by the USDA and contain nutrients to supplement seniors' diets.   Student volunteers would dedicate four to five hours on the food distribution day to help box and deliver the food, as well as to sort and stock items following a food drive. The person to contact for volunteering with the Food Bank is Gail McGhee.