Live Blog: Issue 3
Happy Wednesday! Anthony demonstrated a high kick and ripped his pants about 12 inches. Here is a picture!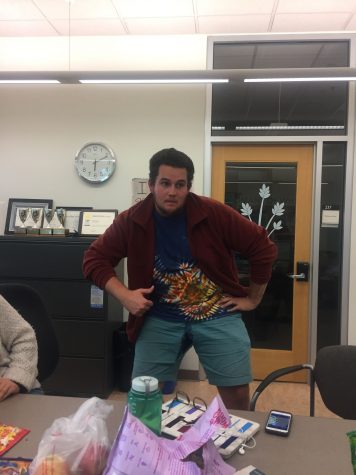 That was exciting.
Mitchell has been working hard all night improving his technique catching Starburst Minis in his mouth. As Whitman College's Intramural Sports Czar (his official position), he has high expectations.
Marra has been quarantined in the office all night because she's recovering from a virus. She's a trooper for leaving her bed!!
The quote of the day is:
"I would do anything for the Wire." -Me
"Would you get the logo neck tattooed?" -Callie
Again, tell all your friends to follow us on snapchat @whitmanwire. Goodnight y'all!
-Martina