Live Blog: Issue 2
We are getting into the swing of things! The newsroom is abuzz with the sound of furious typing and the Django soundtrack.
5:22- We have some awesome articles coming out this week. I'm looking forward to an article about the role of the Greek system on campus as well as Eric's review of "Hell or High Water."
6:41- I just had a lot of fun making a Wire snapchat account. Follow whitmanwire to get in on the excitement.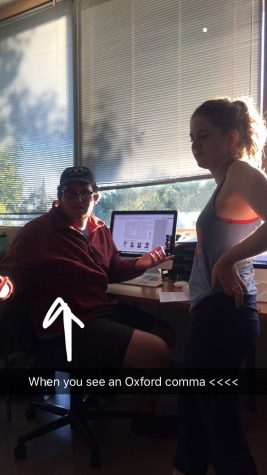 7:12- I'm heading to my 7:30 Film Class soon! Until next Wednesday.
Martina