Whitman students finish strong in America's Best College Poet Competition
On Oct. 25, the final rounds for the America's Best College Poet Competition streamed live on YouTube. Whitman had three semi-finalists — Sunshine Alvarez de Silva, Maria Del Carmen Martinez and Tejashree Jadhav — with Martinez and Jadhav both making it to the final rounds and Jadhav tying for second place overall.
According to the Bass/Schuler Entertainment website, the contest is "a nationwide search for the best college or university undergraduate poet in the country," where "the top bards from campuses across the United States battle it out for a cash prize and bragging rights." The competition took place during the first half of the fall semester, culminating on Oct. 25.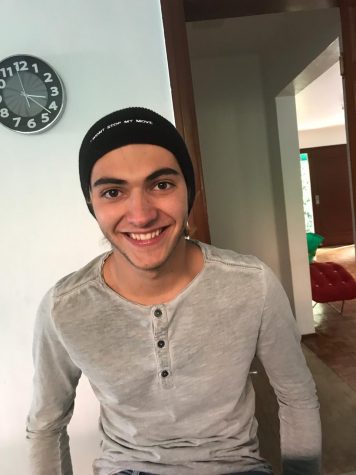 For Sunshine Alvarez, a junior classics and philosophy double major, this was their first time competing in a slam poetry competition. Although they were hesitant at first, people in their life encouraged them to compete.
"I just like writing poetry, and COVID-19 has caused a drought of creative ideas in my brain, and being forced to do one was really fun," said Alvarez.
Alvarez made it all the way to the semi-finals. The poem Alvarez performed was inspired by a conversation they had with a friend about their own life experience.
"[Life] always ends up putting me in awkward positions where I don't quite belong, but I don't quite not-belong," explained Alvarez. "It's like I am a person of color, but back home I'm not. White people treat me as white, but I'm not. Or even when people ask me, "what's your native tongue?" I'm like, "Spanglish." That's my mother [tongue], like what do you want me to say? [But] that's also not a language, that's a mixture."
According to Alvarez, they don't think they had a clear grasp on the emotions they were trying to describe in their poem, and that's why they didn't move on to the final round. However, Alvarez said that they had fun and considered it a valuable learning experience.
Both sophomore Maria Martinez and first year Tejashree Jadhav also wrote from their own experiences, and both of them made it to the final round. In the end, Jadhav tied for second with another student from a different school.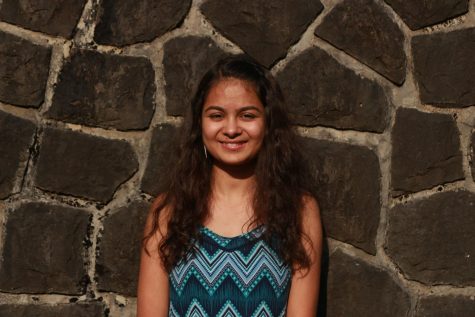 For Jadhav, a first year student from India, the competition was an opportunity to get back into poetry, something she'd enjoyed in high school. According to Jadhav, she grew a lot over the experience.
"I learned a lot about poetry from this competition because I got to listen to other people as well," said Jadhav. "Throughout this competition, my poetry improved… and I think that change was incredible for me… There's a big difference in my confidence levels."
Jadhav also enjoyed getting to listen to the other student poets and to be in the virtual presence of the judges, who are all famous American poets. She performed three times in the finals with three separate poems.
"Most of my poems are about my own stories and my own experiences in my Indian context," explained Jadhav. "For example, one of my poems was about my mother, and one of my poems was about my own story, which continues to be written; and [that] story is tied to female feticide and how that didn't happen with me…  Most of my poems are related to women and the gender discrimination issue in India."
According to Jadhav, she was originally told that only the first place student from Whitman would go forward, and when she came in second, she expected her journey to end there. However, she got an email a few weeks later, and from there she ended up in the semi-finals and then the finals. Jadhav explained that being a part of this competition and earning second place in the finals meant a lot to her.
"The fact that I haven't come to Whitman physically yet, that I haven't seen the United States yet, and am still a part of this and didn't feel excluded [was a big deal]. Being a part of Whitman felt really nice… and I think this competition is by far the best thing [about] this year," said Jadhav.
The America's Best College Poet Finals are available to watch here.