WEB finds creative solutions to build community
Even from afar, Whitman Events Board (WEB) is committed to giving students fun, creative opportunities to take a communal study break. WEB is adapting to this online semester with virtual events like the America's Best College Poet Competition.
On Sept. 23, 13 students recited their poetry over Zoom for a chance to represent Whitman in a competition between college poets across the country.
The competition was hosted by Ebony Stewart, an international touring poet and performance artist, and organized by Alí Rodriguez, a junior Psychology major, alongside WEB Special Events Director Nicole Song, junior Biology major and WEB Creative Arts Director. Judges included Lydia McDermott, Whitman Professor of Rhetoric, Writing and Public Discourse, and Victor Villanueva, Whitman Visiting Professor of Composition and Rhetoric.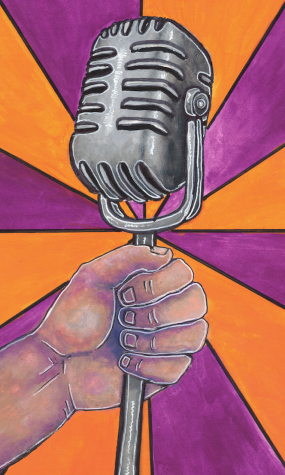 The winner will participate in multiple other readings with students from other colleges and will workshop their writing with award-winning poets.
For first-year Hanna Lynch, the Poet Competition is the first Whitman event she's participated in.
"I think I waited so long to get involved in something because I wasn't really sure how people would come to know me in a deeper way through a laptop screen," says Lynch. "It is a vulnerable thing to do, to read your poetry or read your creative writing in front of an audience, virtual or not. But it's because I enjoy writing so much that I think it [the competition] has the capacity to help people get to know me and help me get to know other writers."
WEB's continued goal for this semester is to use creative events like the Poet Competition to create community and encourage collaboration, particularly among first-years and students in different time zones.
"We've had to make the internet our Reid [Campus Center], which is interesting and hard. We're doing our best to be able to reach every single student and to make them feel like they're a part of Whitman," said Rodriguez.
WEB directors are also working on recreating Whitman annual events virtually. According to Kira Joseph-Lim, WEB Chair and senior Biology major, they are brainstorming creative solutions, like doing a pumpkin-carving party over Zoom in the spirit of WEB's annual Fall Festival.
Joseph-Lim also mentioned that WEB is considering events in which they send physical materials to students. One manifestation of this is creating prerecorded how-to videos on learning the recorder and mailing the instruments to interested students.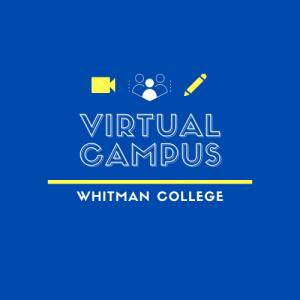 Students should keep an eye out for upcoming information about an Open Mic Night at the beginning of October. At this virtual event, students can read poetry and prose, show off their talents and perform music. Trivia nights, game nights and intramural events are also on WEB's radar.
Virtual Campus, a collaboration between WEB, The Wire, and ASWC, is another opportunity for students to share their creativity. WEB runs the Talent and Skill Share part of the Virtual Campus, which has featured videos by students about cooking, dance, fitness and music.
Joseph-Lim encourages anyone in the Whitman community who would like to share their interests on the Talent and Skill Share to contact WEB via email, social media, or Whitlife. Each WEB director also emphasizes that they thrive off of student feedback and hearing what students would like to do and see. For clubs and organizations with particular events in mind, WEB still offers co-sponsorship in the form of funding, resources and marketing.
Though students won't be able to swing by an open mic in the Reid Coffeehouse anytime soon, WEB is still here to give members of the Whitman community a fun Friday night and an outlet for creativity.
To contact WEB, email [email protected], follow @web_events on Instagram, message WEB: Whitman Events Board on Facebook, check out their Whitlife page or submit to the Talent and Skill Share through Whitman Virtual Campus on the Whitman website.