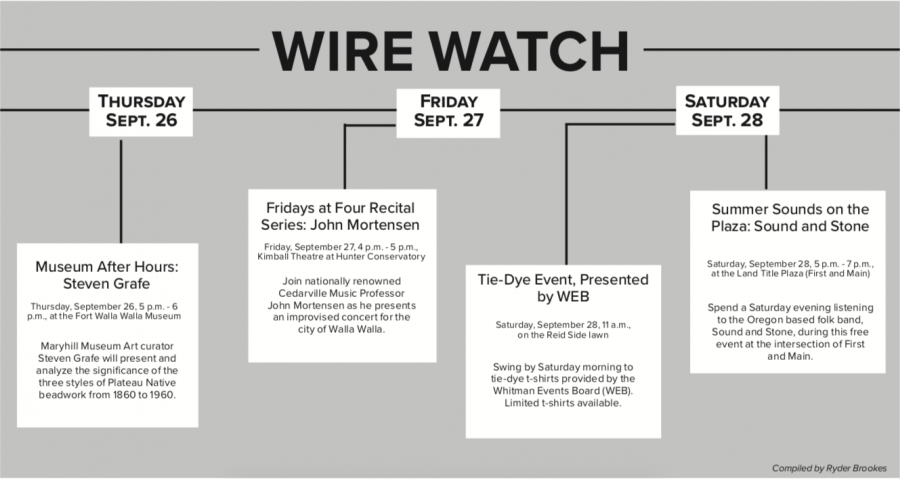 Fridays at Four Recital Series: John Mortensen
Friday, September 27, 4 p.m. – 5 p.m., Kimball Theatre at Hunter Conservatory.
Join nationally renowned Cedarville Music Professor John Mortensen as he presents an improvised concert for the city of Walla Walla.
Tie Dye Event, Presented by WEB
Saturday, September 28, 11 a.m., on the Reid Side lawn.
Swing by Saturday morning to tie-dye t-shirts provided by the Whitman Events Board (WEB). Limited t-shirts available.
Summer Sounds on the Plaza: Sound and Stone
Saturday, September 28, 5 p.m. – 7 p.m., at the Land Title Plaza (First and Main).
Spend a Saturday evening listening to the Oregonian folk band, Sound and Stone, during this free event at the intersection of First and Main.
Museum After Hours: Steven Grafe
Thursday, September 26, 5 p.m.- 6 p.m., at the Fort Walla Walla Museum.
Maryhill Museum Art curator Steven Grafe will present and analyze the significance of the three styles of Plateau Native beadwork from 1860 to 1960.