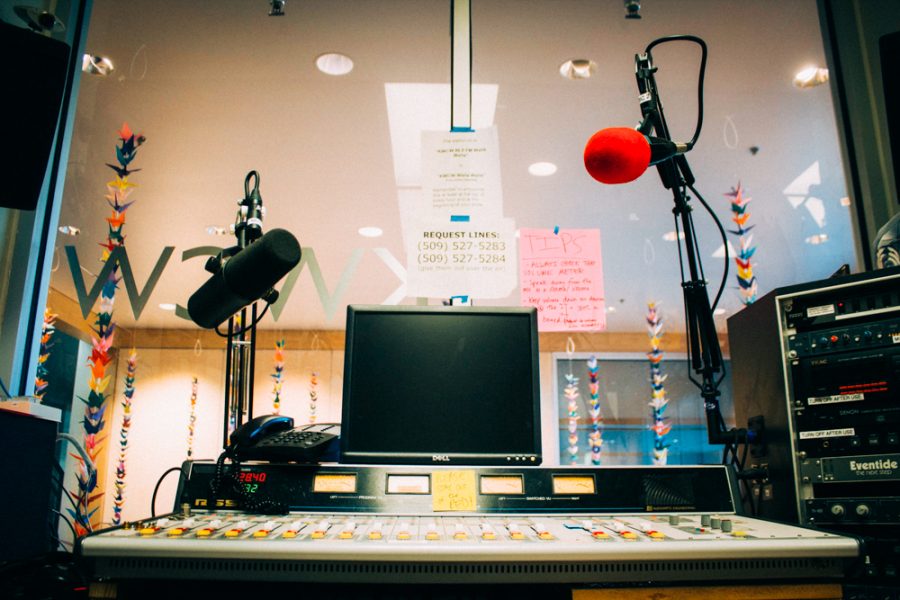 Senior Evan Martin, a Film and Media Studies major, combines three things he loves—film, music and improv—to create a podcast about films that have something in them for everyone. Tune in every Monday at 9:00 a.m. to KWCW for "An Interactive Podcast about the Latest Movies and Everything Film."
How did you think of the idea for your podcast?
I listen to a lot of podcasts of other people discussing film, so I was wondering how I could do that myself and how I could share that with other people. I just wanted to talk about movies and see what would happen! I started doing it as something for myself—to see if I could do one of these podcasts on my own and to see how it worked.
What would you like the audience to know about your show?
Even if you're not a film major or really interested in film at all, everyone watches movies. I think everyone would find it interesting to hear people talking about their favorite movies. Also, something may come up that you didn't even know you were interested in but it connects to you. We cover so many things and the conversation can go in so many directions that I think everyone will find something to connect to.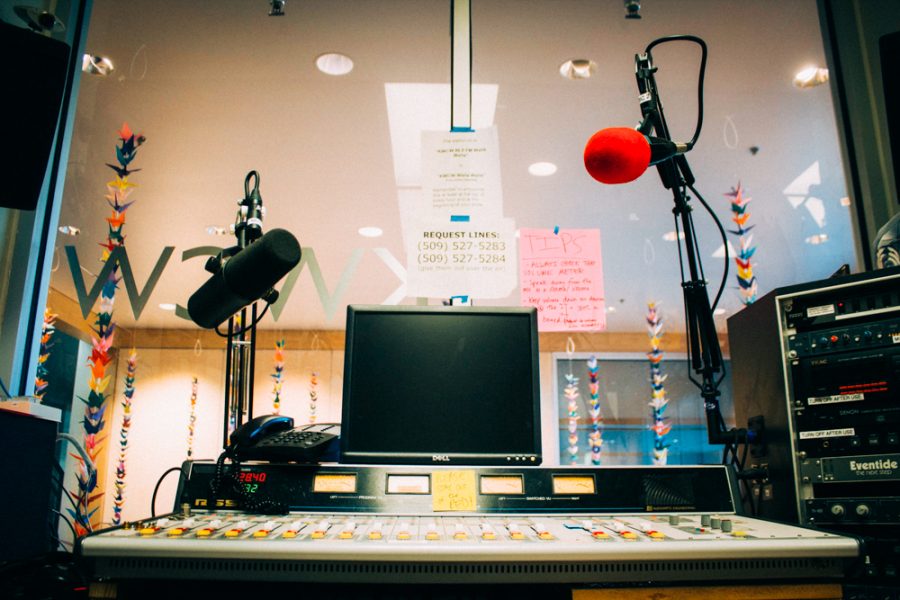 How is the show interactive?
I wanted to try to set it up so people could call in, but we don't have the technology for that. Instead, I have a different guest on the show every week. I have them watch the movie with me and then come discuss it on air. I have started posting something on Facebook each week having to do with the theme. Asking a question like, "What's your favorite cop show?" and then letting people comment and including their input into the show.
How do you think of what you are going to talk about each week?
Every Saturday or Sunday, myself and a guest watch a film in preparation. For example, this Sunday we are going to go see "10 Cloverfield Lane," which is a thriller movie, and then I usually take what themes I got from the movie and take it from there. For example, we talked about "Race," the sports movie about Jessie Owens, and then from there we started talking about other sports movies—what they mean and how they connect. Whatever movie that I chose to focus on becomes the basis for everything else we talk about on the show.
What are your favorite parts about the show?
The cool thing about it is that it is kind of like improv. I get to play my own music and just kind of go with the flow. We end up just going on tangents and I think it becomes something really interesting. I loved the show I did about animated movies because I got to play music based upon the specific movie we were talking about. My favorite part has become choosing the music that goes along with the themes.