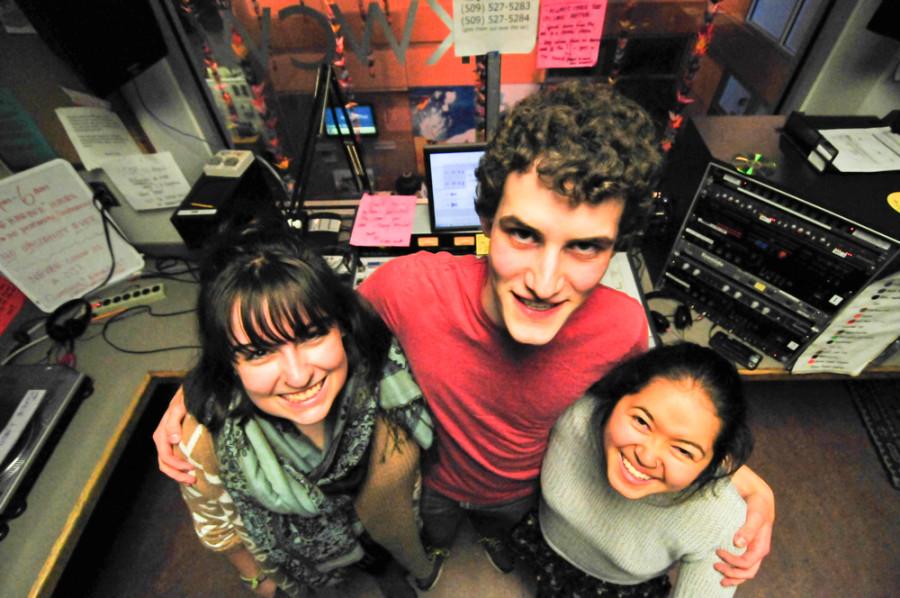 For first-year Nathan Krebs, host of the KWCW show "Bangers and M.A.S.H.," radio broadcasting is a new forte. Despite this, his combined music and talk show has been going smoothly since the first installment, and it looks to continue that way for a while to come.
"Bangers and M.A.S.H. is sort of a hybrid type of show," Krebs said. In large part, the show consists of music of various genres; however, mixed in are community events discussions, in which Krebs discusses the various happenings both on campus and in the Walla Walla area.
On the music front, Krebs stresses the variety of his weekly selections. He's willing to play "whatever music anyone sends over" (as long as it meets broadcast guidelines, of course), and, during his tenure, has played "jazz, funk, rock and roll, [and] the occasional hip-hop." Despite his openness to receive, however, he hasn't received very many suggestions over the phone, something he'd like very much to change.
"Please, send me your requests!" Krebs said.
Meanwhile, on the discussion side, Krebs has been looking closely at the activities of various groups on campus who have made community contributions. His process lately has been to find clubs that strike his curiosity, research and contact them and interview their leaders, asking as to their typical activities and the work they've done around the area. A good start, to be sure. However, Krebs says that "the eventual goal is to reach further out," whether that be "professors here doing research projects" or "individuals in … Walla Walla."
Interestingly, Krebs noted that the format of the show was inspired by its name, not the other way around. "The M.A.S.H. part of it actually stands for 'More Awesome Stuff Happening,'" Krebs says, "and I'm like 'Oh, I can do community events and whatnot.'" Despite the unusual origin, the show's name seems to have worked in its favor.
Krebs has geared his show to be appealing to anyone willing to give it a listen. "It can be whatever you want to make it, which is part of the appeal." Asked about what audience he would recommend the show to, Krebs claims "it really is for anyone."
"Bangers and M.A.S.H." airs from 3:00p.m. to 5:00p.m. each Tuesday.